Sean Bolen was taken into custody on Thursday.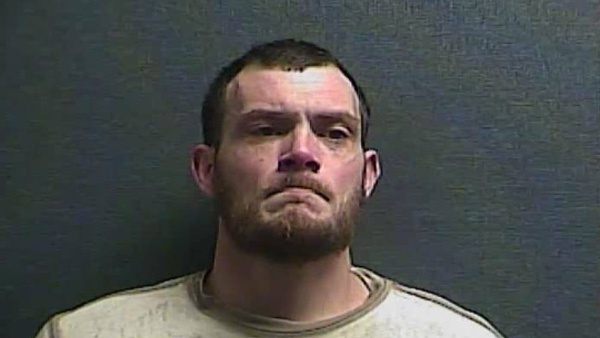 Sean Bolen. Photo by the Boone County Sheriff's Office.
(Petersburg, Ky.) - Boone County Sheriff's deputies have arrested a Petersburg man after he allegedly pointed a gun at his roommate.
Sean Bolen, 32, was taken into custody on Thursday and charged with Wanton Endangerment 1st Degree and Possession of a Handgun by a Convicted Felon.
Bolen's roommate reported that he had pointed a handgun at her which caused her to flee the home. She also reported that she believed Bolen's actions were due to her trying to have him evicted because she no longer felt safe with him in the home.
Deputies later learned that Bolen stole the handgun from his roommate.
After receiving a search warrant, deputies say they located the handgun along with drug paraphernalia and approximately five pounds of marijuana with a street value of $4,000.
In addition to the previous charges, Bolen is charged with Burglary 1st Degree, as well as drug paraphernalia and marijuana charges.
Bolen is currently lodged at the Boone County Detention Center on $50,500 bond.