This robbery happened last Friday, February 21.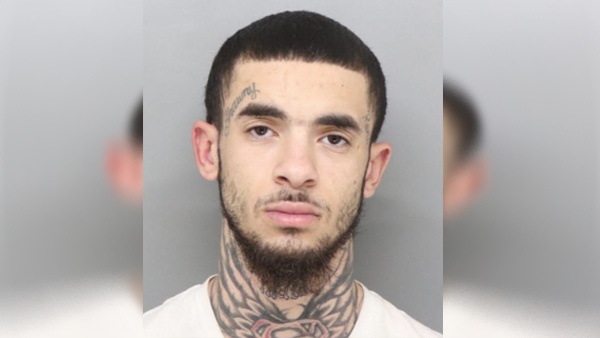 (Hebron, Ky.) - One suspect from last Friday's robbery at the Hebron AT&T store has been arrested.
Franklin D. Burton, 23, of Cincinnati, was identified by multiple law enforcement agencies across the tri-state area.
In addition to being identified by the many police departments, a photo from 2019 surfaced showing Burton wearing what appears to be the same orange and black hooded sweatshirt seen in the AT&T surveillance video.
An arrest warrant has been issued for Burton on the charge of Robbery (1st Degree – Class B Felony) with a bond set at $25,000.
Burton is currently in custody at the Hamilton County Justice Center on a separate robbery charge from a case out of Ohio.
The second suspect in this robbery remains at-large.
Anyone that has information on the second suspect, please call the Boone County Sheriff's Office at (859) 334-2175.
RELATED STORIES: