Jamison Road in West Harrison will shut down March 20 and won't reopen until mid-August.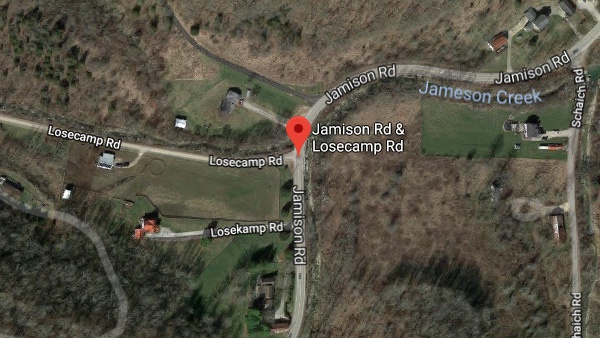 Google Maps image.
(West Harrison, Ind.) - Jamison Road in West Harrison will be closing next week and it won't reopen until August.
Paul Rohe Company has been hired as Dearborn County's contractor for the replacement of Bridge #76, located on Jamison Road at Losecamp Road.
The project will have Jamison Road closed starting on March 20 until about August 18.
According to engineering firm FPBH, Inc, "The scope of the work for this project includes a complete removal and reconstruction of the Bridge #76 structure and adjoining roadways. The work shall consist of, but not be limited to, clearing grubbing, earth excavation, grading, driveway restoration, asphalt, geo-textiles, installation of various sized culverts, roadside ditching, and cast in place concrete."
North Dearborn Road will be the county's official detour. Detour signage will be placed.
RELATED STORIES: