Signarama has twice won first place at the Opening Day Parade.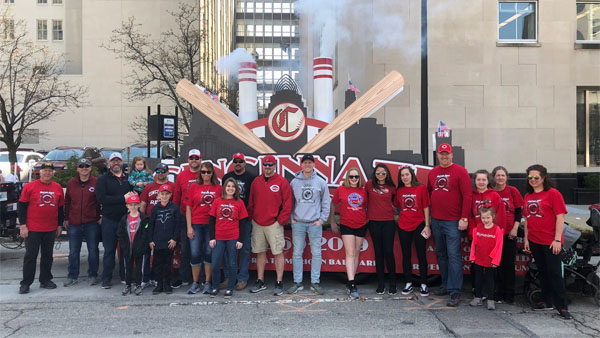 File photo.
CINCINNATI – Signarama is gearing up for Reds Opening Day.
The Lawrenceburg sign company will once again participate in the Findlay Market Opening Day Parade on Thursday.
Signarama is looking to build on an already success parade resume. They have twice won first place at the Opening Day Parade.
This year, the Signarama float will carry NCAA and Big Ten Champion and Hodge Award winner Mason Parris and his family.
Parris, a Lawrenceburg native, recently finished his college wrestling career with a 33-0 season which was capped off by winning the NCAA heavyweight championship and college wrestling's version of the Heisman Trophy.
The Findlay Market Opening Day Parade will also feature two former Reds pitchers, who will serve as the Grand Marshals. Danny Graves and Bronson Arroyo will lead the parade through downtown Cincinnati starting at noon.
Others to appear at the parade include Marty Brennaman, George Foster, former UC Bearcat basketball players, Anthony Munoz, Ken Anderson, Dave Lapham, and other former Bengal greats, former FC Cincinnati stars Corben Bone and Omar Cummings.
The parade will start at Findlay Market and travel down Race Street to 5th Street, ending at Taft Theater.
For more information, visit https://www.findlaymarketparade.com/Parade-Route.