Police say Dana Childers struck a man five times with a baseball bat on October 9.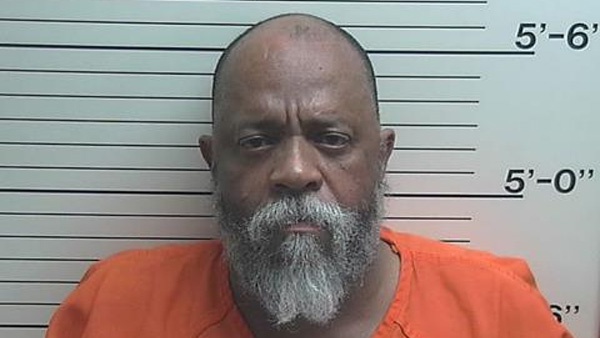 Dana Eugene Childers. Photo by the Dearborn County Sheriff's Office.
(Lawrenceburg, Ind.) - A Lawrenceburg man has been jailed after allegedly beating a man with a baseball bat.
Dana Eugene Childers, 54, was arrested on October 9 and charged with Aggravated Battery (Level 3 Felony), Battery with a Deadly Weapon (Level 5 Felony) and Battery with Serious Bodily Injury (Level 5 Felony).
According to a probable cause affidavit, Childers struck Randy Reninger five times with an aluminum baseball bat during the altercation at Childers' residence on the 600 block of Arch Street.
Reninger told police that the altercation took place on Childers' porch and that the first hit was to his left eye, which appeared to be bloody, swollen and bruised. Childers allegedly struck Reninger four more times, once on the arm and multiple times on his right leg.
Officers located Childers shortly after the allegedly altercation and noticed a drop of blood on his shorts. After a search of the nearby area, officers came across a blood trail from Childers' back porch to a nearby parking lot, in addition to locating the baseball bat that was allegedly used in the attack.
According to court documents, Childers denied taking part in the incident, but later changed his story that there were other people in the area that were fighting the victim. According to court documents, Childers said "he would not hurt Randy, as they were best friends."
A witness told police that the Reninger got in Childers' face "about something" and that he was warned to leave before Childers struck him with the bat.
Police believe Childers and Reninger were both intoxicated at the time of the incident.
Reninger was transported to Highpoint Health and later transferred to UC Medical Center with a broken orbital bone and bleeding on the brain.
Childers is currently being held in the Dearborn County Law Enforcement Center on $50,000 surety and $500 cash bond. He is ordered to have no contact with Reninger.