Council voted unanimously to move forward with the Flaherty & Collins Properties development, but financing for the city's half of the cost must still be decided.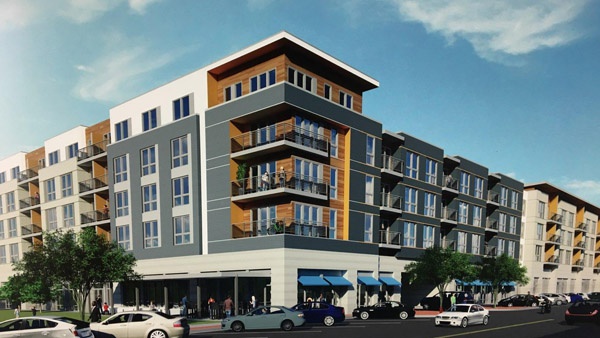 Lawrenceburg Common Council voted unanimously to move forward with a public-private partnership with developer Flaherty & Collins to construct a 150-unit apartment building on West High Street.
(Lawrenceburg, Ind.) - Though plans to pay for it have not yet been approved, Lawrenceburg Common Council voted Monday to move forward with a developer's plans to construct a multi-million dollar apartment building.
Council was unanimous in its vote to allow Flaherty & Collins Properties to proceed with the $30 million housing project to be located on the Ohio River levee along West High Street. The empty lot referred to as the Lotus Property is currently owned by the Lawrenceburg Redevelopment Commission.
Financing for the public-private project remains up in the air. Members of council have held work sessions to discuss how the city would pay for its half of the project, with the developer covering the other half.
"Right now, we haven't made a decision on the financing piece, but what I'd like to do is vote to go forward with this or not. That way things can get started and we can agree later how we're going to do financing on our piece of that," Mayor Kelly Mollaun said just before Monday's vote.
The upscale apartment building will include about 150 units, many of them with views of the river. A two-story parking garage for residents, a swimming pool, and some retail space have been part of the proposal, too. In January, Lawrenceburg Redevelopment Commission director and city coordinator Bryan Messmore said the apartments could attract millennials and empty-nesters to live downtown.
Rental rates could range from $800 to $1,100 per month.
Construction of the new residential development could begin later this year and be completed in 2021.
Based in Indianapolis, Flaherty & Collins has agreed to own the apartment building once it is completed. The company already manages nearly 120 properties and more than 17,600 multifamily units in 12 states across the nation, according to the company website.
The apartment development is just the latest positive news for the revitalization of downtown Lawrenceburg. Last month, the city broke ground on the construction of a new civic park at the corner of Short and East High streets.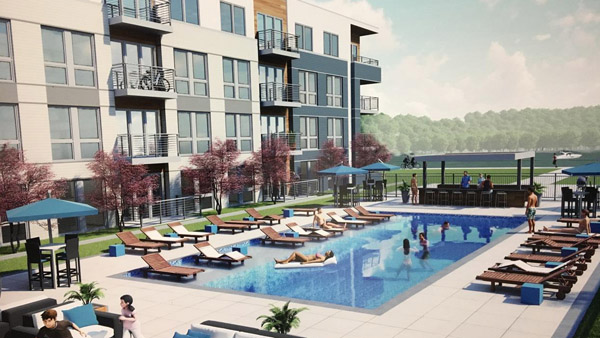 RELATED STORIES:
New Lawrenceburg Civic Park Could Lure More Downtown Investment
$30M Apartment Development Could Be Coming To Lawrenceburg's Riverfront