Cindy Ziemke and Randy Lyness have drafted legislation to support law enforcement with the tools they need to better serve across the state.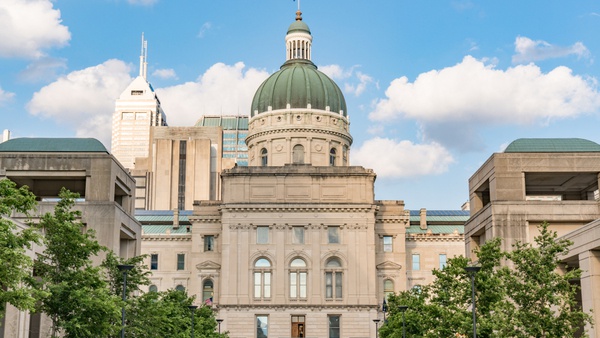 Shutterstock photo.
(Indianapolis, Ind.) – A bill supporting local law enforcement is one step closer to becoming law.
Legislation co-authored by State Rep. Cindy Ziemke (R-Batesville) and State Rep. Randy Lyness (R-West Harrison) unanimously passed through the Indiana House of Representatives this week.
House Bill 1006 would require full employment record sharing between police departments to identify bad actors, provide additional flexibility to the Indiana Law Enforcement Training Board in order to address significant officer misconduct, and require de-escalation training for new recruits and current officers.
"This bill is a positive step to increase transparency and support our local departments who work hard to serve and protect our communities," Lyness said. "This will help departments ensure they're hiring the best candidates and give the training board more tools to address misconduct. These are positive steps forward for our local departments and the communities they serve."
State Rep. Tom Saunders (R-Lewisville) said the legislation also includes $70 million investment in improved training programs and facility upgrades at the Indiana Law Enforcement Academy in Plainfield, which hasn't been updated since the 1970's.
"Public safety officials risk their lives for our local communities every day," said State Rep. Ziemke (R-Batesville). "This bill is a direct result of stakeholders working together to find common ground on issues that matter to all Hoosiers, and it will provide law enforcement with the tools they need to better serve across the state."
House Bill 1006 has received overwhelming support from legislators. State Rep. Randy Frye issued the following statement today:
"This legislation not only supports our local law enforcement officers, but it also makes much-needed investments in training facilities and programs. State lawmakers from both sides of the aisle, public safety officials and advocates worked together to develop new tools to help our valued police officers better serve our communities. Whether it's increasing accountability with body cameras or helping departments weed out bad actors, these enhancements will help our communities stay safe."
Indiana State Police, Indiana State Police Alliance, Indiana Fraternal Order of Police, Indiana Sheriff's Association, Indiana Association of Chiefs of Police, Indiana Law Enforcement Academy, Hoosier State Press Association, Inc., the Indy Chamber of Commerce and the Public Defender Commission have also supported the bill.
House Bill 1006 now heads to the Senate for further consideration.