The 25th annual Kids Count Data Book has been released, giving a look at challenges faced by Indiana's children.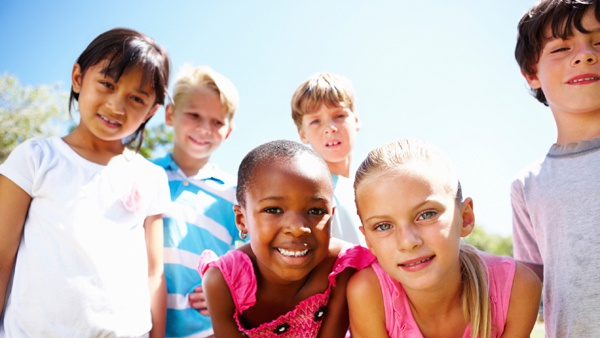 (Undated) - The Indiana Youth Institute's 2019 Kids Count Data Book is out, providing insight into the lives of 1.5 million young people in the state.
The 25th annual publication looks at a number of aspects of the overall well-being of children, including health, education, and economic factors. The full Kids Count Data Book and county snapshots are available at www.IYI.org.
IYI president and CEO Tami Silverman says in the report that it contains good news, such as teen pregnancy rates at an all-time low in Indiana, more children with health insurance, and good high school graduation rates.
Among the findings in this year's report, nearly 81 percent of Indiana high school seniors plan to pursue education after high school.
But there is still work to be done.
"Our teen suicide rates remain among the highest in the nation. Indiana infant mortality rates are distressingly high, especially for black infants. Reading and math proficiency rates are unacceptably low for most of our kids. Teen nicotine use, in the form of electronic cigarettes, threatens to create a new generation of health issues. And high reported levels of youth anxiety and childhood trauma highlight the importance of actively addressing the social and emotional needs of kids of all ages," wrote Silverman.
Although the rate of insured kids has improved, Indiana still ranks 40th nationally with 94 percent of children insured.
Indiana ranks second for students who have made a suicide plan and third for the percentage of students who seriously considered attempting suicide.
The report also looked at county-level numbers. One of the most significant changes in recent years is the number of southeastern Indiana children designated as children in need of services, or CHINS.
CHINS rates per 1,000 children in each county increased drastically between 2014 and 2017. In Dearborn County, the rate skyrocketed from 7.0 to 23.0. Franklin County went from 2.8 up to 15.0 in four years. Ohio County increased from 3.3 to 20.8. Ripley County surged from 5.4 to 25.8. Switzerland County went from 3.0 to 15.2.
The statewide CHINS rate per 1,000 is 18.8.
One in four Hoosier kids live in a home where a high housing cost is a burden. Dearborn County is fourth-highest among 92 counties with a $7.32 gap in the average renter wage and the housing wage needed for a two bedroom home or apartment.
Dearborn County has the fourth-lowest rate for children receiving recommended vaccines at 54 percent, according to Indiana State Department of Health data cited in the Kids Count report.
On the bright side, Dearborn County's teen birth rate of 13.8 per 1,000 females ages 15-19 is the 10th lowest in the state. Switzerland County's rate of 36.6 is the state's 10th highest.
Switzerland County is poorly ranked in a number of categories in the report. Switz's 23.1 percent child food insecurity rate is the worst in Indiana – compared the neighboring Ohio County's 14 percent being fifth best. The county's child poverty rate of 26.5 percent in 2017 is second worst among Indiana counties. 2.8 percent of public school students in Switzerland County identified as homeless is ninth worst.
Switzerland and Ohio counties had the worst penetration rates for children with CollegeChoice 529 educational savings accounts at just 2.1 percent and 3.3 percent respectively.
Ripley County has the among the state's lowest dentist-to-population ratios with one dentist for every 9,620 residents.
Regarding child population, aging Ohio County had 10.4 percent fewer children in its population between 2012 and 2017, the second highest decrease in Indiana during that time. Franklin County lost 10.4 percent of its child population, the fourth highest decline. Despite its problems compared to the rest of the region, Switzerland County's child population increase if 2.3 percent was 10th highest in the state.
Race also exhibited disparities in the well-being of Hoosier children. Black youth are disproportionately placed in foster care – 25.5 percent of kids in foster care are black, despite that race making up only 13.1 percent of the Indiana population. Family stressors such as arguments are higher among families of color. Black youth are nearly twice as likely to have a parent who served time in jail.