Video games are an official sport recognized by the Kentucky High School Athletic Association.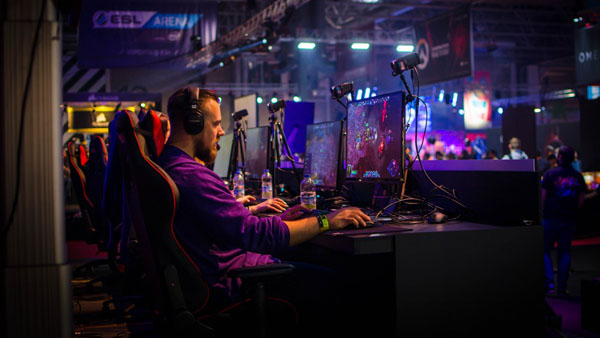 Creative Commons CC0.
(Frankfort, Ky.) - The Kentucky High School Athletic Association is adding esports to the list of competitions it oversees.
The KHSAA expanded its list of sports in recent years to include bass fishing and archery. Now, picking up a controller or gaming keyboard can get you into competition sanctioned by the organization.
Last school year, students in Kentucky schools were able to form teams to play video games competitively. The first state championship was held in January, won by Boyle County High School over St. Henry High School.
Adding esports draws on an increasing trend of video game competitions that bring in hundreds of spectators and players. Some colleges are even offering scholarships in the event.
Last month, the KHSAA's Board of Control declined to prohibit the game League of Legends from esports competition over concerns about violence depicted in the game. The board did vote to require written approval of principals, superintendents and parents before students can play that game.