The paratriathlon will include a swim in Lake Michigan.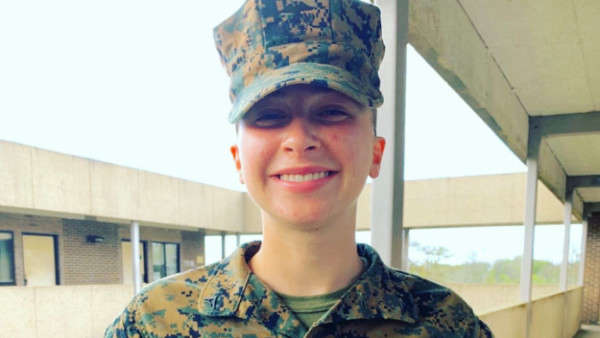 (Chicago, Ill.) - Today marks the one-year anniversary of the horrific suicide bombing that took place at Kabul Airport in Afghanistan.
The attack killed 13 U.S. service members, and wounded multiple others, including 2019 East Central High School graduate Kelsee Lainhart.
Lainhart was helped to safety by U.S. Marine Sgt. Wyatt Wilson, who was also injured in the attack. Just last month, Wilson was awarded the Bronze Star Medal with a "V" device for valor for his heroism.
For Lainhart, she continues rehab in Chicago. Her journey is being documented via a Caring Bridge online journal.
According to a post today, every day and week brings something new, whether it be a milestone in her abilities or a set back with her health.
Saturday will be a big day for Lainhart as she will be participating in the Chicago Paratriathlon. The event consists of a swim in Lake Michigan, a wheelchair race and hand cycle portion.
Updates about Lainhart's performance at the paratriathlon will be posted in the coming days on her Caring Bridge page (Kelsee | Journal (caringbridge.org)
RELATED STORIES
Marine Who Saved Kelsee Lainhart Receives Bronze Star Medal
Cpl. Kelsee Lainhart Recognized On House Floor By Congressman Greg Pence
Injured U.S. Marine Moved Out Of ICU To Wounded Warrior Floor
UPDATE: Kelsee Lainhart Back In The States; Recovering At DC Hospital