Baylor Trucking has provided a semi-trailer to be filled with needed items.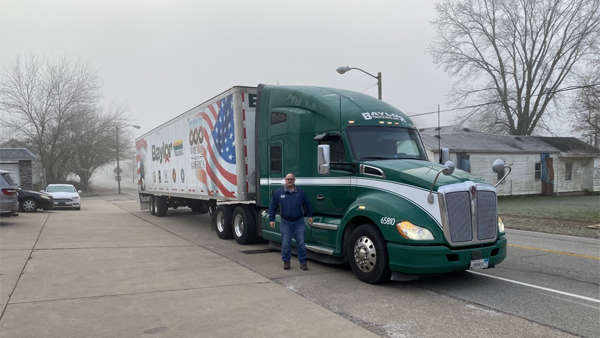 Photo provided.
(Vevay, Ind.) - With the help of Baylor Trucking, the Jeff Craig Fire Department in Vevay is ready to send a third truck full of donated items to tornado victims in western Kentucky.
Jeff Craig Fire Department is requesting the following items be donated:
lumber, tools, propane, kerosene heaters, lanters, batteries, flashlights, tarps, staples, staple guns, hammers, nails, chain saws, generators, screws, baby food, baby formula, cash, gift cards, canned goods, dry foods, hygiene items, and paper products.
no old clothes
The fire department will only accept items in labeled boxes.
In order for the fire department to continue accepted donations in the future, they are requesting
Pallet wrap/stretch wrap, large markers, tape guns, packing tape, Lysol
Anyone with questions should call 1-812-571-1764
ALL ITEMS COLLECTED THAT HAVE BEEN COLLECTED OVER THE PAST WEEK AT WIKI'S STUDIOS WILL BE ON THIS TRUCK