Ivy Tech allows students to enroll without waiting until the next semester.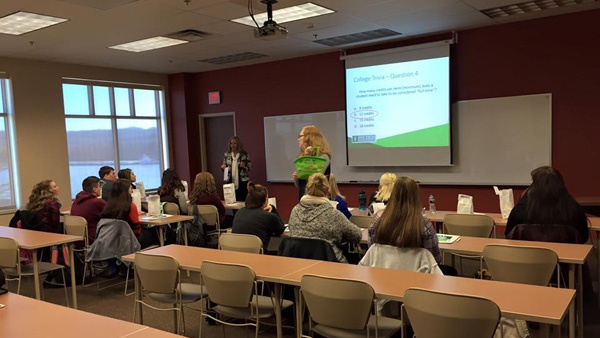 File photo.
(Lawrenceburg, Ind.) - Ivy Tech Community College's Lawrenceburg Campus is offering courses for the spring semester starting March 18. These courses are designed to fit a prospective student's busy schedule while earning a full semester's course load of general education credits in an 8-week timeframe without waiting for traditional semester start dates.
Courses include general studies, business, health sciences, criminal justice, and more. A full list of course offerings can be found at: www.ivytech.edu/classes. Financial aid options are available based on student qualifications and there is still time for new students to enroll.
For more information contact the Lawrenceburg Express Enrollment Center at (812) 537-4010 ext. 5305. Ivy Tech staff are available Monday through Friday from 8 a.m. to 5 p.m. and Fridays from 8:30 a.m. to 4:30 p.m. to discuss admissions, financial aid, and the enrollment process.