The troubled child services agency blew past its budget this year.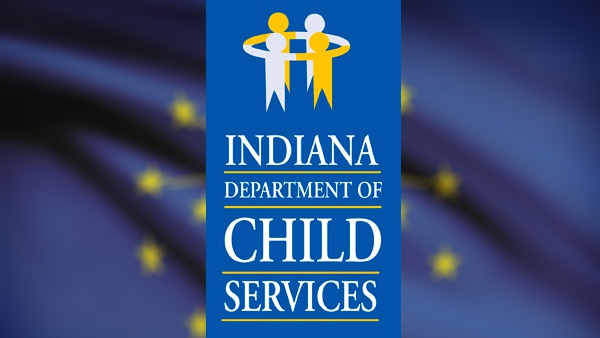 (Indianapolis, Ind.) - The folks who run Indiana's child services department say they need almost $2 billion over the next two years.
Indiana Department of Child Services Director Terry Stigdon told lawmakers Monday that DCS needs $286 million more each year in fiscal 2019 and 2020. That would increase the agency's total annual budget to $965 million, or 42 percent more than what was approved in the current state budget
Lawmakers say they expected the increase, but they're not saying if Indiana has that much money to spend at DCS.
During a 2019 legislative session preview event in Lawrenceburg last week, State Senator Jeff Raatz (R-Centerville) said additional funding for the agency will come down to rationing of dollars with other social service arms of state government.
"There is not much to go around if DCS continues this way," said Raatz.
House Speaker Brian Bosma (R-Indianapolis) has previously said as much, noting that much of the new tax revenue the state was expecting could go to child services.
Some Democrats on the budget committee worry that the increase requested by Stigdon won't be enough. Sen. Karen Tallian (D-Portage) said more money is needed for attracting and supporting foster parents.
The State Budget Committee learned back in April that the agency was running nearly $300 million over its $600 million annual budget approved in 2017.
DCS is also facing public scrutiny after former director Mary Beth Bonaventura left the agency last December. At the time, Bonaventura openly criticized Governor Eric Holcomb in her resignation letter, stating that service cuts and management changes "all but ensure children will die."
The governor ordered a non-profit organization to conduct an assessment of DCS. The six-month evaluation by Alabama-based Child Welfare Policy and Practice Group was completed in June, coming with 20 recommendations which Holcomb has made part of his 2019 legislative agenda.
Findings detailed in the 116-page report include that DCS has a "culture of fear" that has led workers to worry more about their personal liability than the long-term well-being of children. The solution, the group said, is to transform the culture to encourage better decision making, training, professional development, and advancement for employees.
Among the assessment's other findings, 45 percent of case managers have a caseload greater than that allowed by state law. The agency should better treat and support families struggling with substance abuse - $24 million is spent on drug testing while only $4 million is spent on treatment. Also, DCS must improve coordination between state agencies supporting families and children, and improve its use of technology and data.
The consultant found the rate of children placed in out-of-home care in Indiana is double the national average rate, and far greater than any neighboring state.
Upon the CWP findings, Holcomb allocated $25 million from the state's budget surplus to help address some of the consultant's identified issues. The governor redirected a total of $327 million to the department.
RELATED STORIES:
Hate Crimes Bill, Port Due Diligence On Gov. Holcomb's Next Level Agenda
Voters Embrace Indiana's Balanced Budget Amendment
House Speaker: Something Systematically Wrong With Indiana Dept. Of Child Services