The Indiana General Assembly will convene on January 4.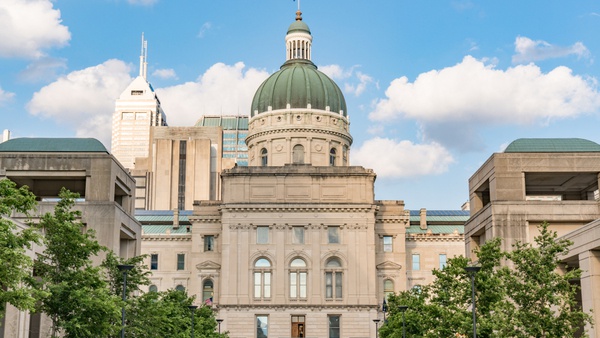 Shutterstock photo.
INDIANAPOLIS – With the 2022 legislative session right around the corner, the Indiana Chamber has released their top priorities for key legislative issues.
The Indiana General Assembly will convene on January 4 and adjourn on March 7.
During that time, state lawmakers will discuss some of the top issues facing the state and draft bills that may eventually become law.
The Indiana Chamber sees the following topics as the key issues heading into the legislative session:
Economic Recovery and Modernization
Education/Workforce Development
Energy/Environment
Taxation/Public Finance
Technology
Worker's Compensation
A hot topic, not only in Indiana, but throughout the country, is government mandates that require vaccinations for employees.
The Indiana Chamber opposes such government mandates that prevent individual businesses from making the decision on their own, stating that "employers are in the best position to determine what's best for their workers."
Under economic recovery and modernization, the Indiana Chamber supports increasing incentives for attracting remote workers to Indiana to help mitigate projected losses to the workforce over the next decade, and measures to promote entrepreneurship.
Education is a hot button issue each year as it is seen as one of the most important sectors. The Indiana Chamber hopes to see measures that enhance early childcare access and quality, in addition to strengthening college and career readiness for Indiana student.
State Senator Jeff Raatz (R-Richmond) spoke about career coaching and exploration programs at Monday's Pre-Legislative Luncheon in Lawrenceburg.
Other top priorities of the Indiana Chamber include a statewide standard that would remove certain sitting barriers for renewable energy sources; maintaining and enhancing the state's tax climate; and expansion of research and development of electric vehicles.
For more information, visit https://www.indianachamber.com/.
RELATED STORIES
Frye, Perfect, Raatz Preview 2022 Legislative Session at Pre-Legislative Luncheon