Indiana's red flag law allows weapons to be seized from people posing an imminent danger to themselves or others.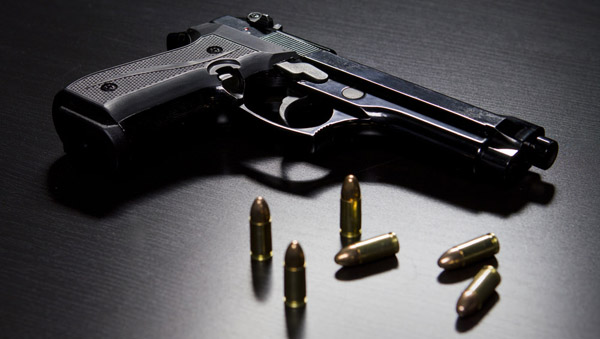 (Lawrenceburg, Ind.) - Recent mass shootings in Dayton, Ohio and El Paso, Texas have many wondering how they can alert authorities if they fear a shooting is imminent.
Indiana is one of 15 states with a so-called red flag law.
First passed in 2005, the law is aimed at keeping firearms out of the hands of individuals posing a danger to others. It was updated in 2019 to protect suicidal individuals.
Specifically, the red flag law allows officers to seize weapons from someone shown to be dangerous, at-risk of hurting themselves or others, or with mental health issues. The weapons are held until a court hearing which must take place within 14 days to determine whether the person is actually a risk and should not be allowed to repossess their firearm.
The law allows the gun seizures to be made with a warrant based on probable cause or without a warrant with the later court approval.
There is evidence the law helps save lives. According to a 2018 study by the University of Indianapolis, in the ten years following enactment of Indiana's risk-based firearm seizure law, firearm suicides decreased 7.5 percent.
On Monday, President Donald Trump called for more states to pass red flag laws.
"We must make sure that those judged to pose a grave risk to public safety do not have access to firearms and if they do, those firearms can be taken through rapid due process," Trump said.
Ohio Governor Mike DeWine is expected to propose gun violence solutions Tuesday after the Oregon District shootings in Dayton. The governor's proposals will likely include a red flag law. There's no word, however, on whether he'll work to curb the sales of modified pistols, like the one Dayton police say Connor Betts used Sunday night to kill nine people.
DeWine's promise followed an angry reaction from the crowd at a vigil on Sunday night.
RELATED STORIES: