All 2019 Insight models in North America will be built at Honda Manufacturing of Indiana.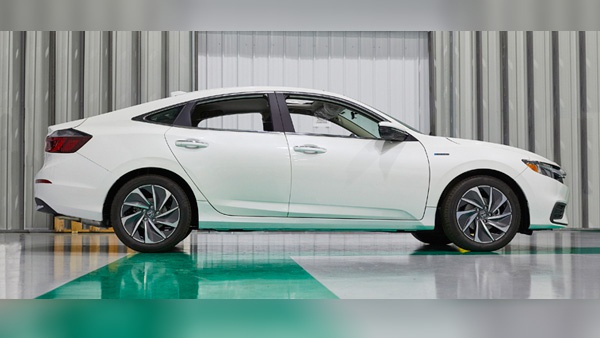 The all-new 2019 Honda Insight at the manufacturing plant in Indiana. Photo by Honda.
(Greensburg, Ind.) - Honda Manufacturing of Indiana is investing $32.5 million in its Greensburg facility, which will become the production home of a new electric model.
The auto manufacturer is going to begin producing the all 2019 Insight models for the North American market in Greensburg. Honda previously announced its intention that two-thirds of its global auto sales will be electrified by around 2030.
"The new Honda Insight exemplifies our growing investment in the production of electrified vehicles in America and our associates in Indiana are proud to play a key role in this initiative," said Isao Matsuzaki, president of Honda Manufacturing of Indiana. "As the lead plant for Insight production globally, we are committed to delivering the quality and reliability that our customers expect."
HMIN will expand its plant with a new 19,200 square-foot building for in-house subassembly of the model's front end module – a first for the plant built in 2008. The Civic and CR-V will still be made in Greensburg on the same production line as the Insight.
The $32.5 million for HMIN is part of a larger $61.5 million new capital investment in Indiana and Ohio. Three Ohio plants contribute parts for the Insight's powertrain.
The Insight will be on Honda dealership lots early this summer. The company calls the electric model "a stylish and sophisticated hybrid sedan positioned between Civic and Accord in Honda's U.S. lineup." It is the fifth electrified Honda model launched in the past year and a half.