Deputies say a speeding Mercedes-Benz caused a chain reaction wreck that brought I-275 to a halt.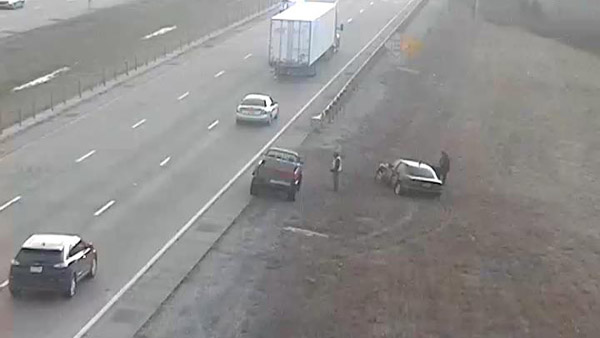 Ohgo.com photo
(Petersburg, Ky.) - A speeding driver fled the scene after causing a crash on Interstate 275 near Petersburg Thursday morning.
The crash happened at around 8:00 a.m. on I-275 Eastbound. Boone County deputies say a white, newer model Mercedes-Benz was reportedly speeding and changing lanes when it struck another vehicle from behind.
That collision caused a chain-reaction crash involving four vehicles. Although injuries were initially reported, it turned out nobody was hurt in the wreck.
The white Mercedes-Benz fled the scene and has not been located. Call the Boone County Sheriff's Office if you can help identify the vehicle or driver.