Congratulations to everyone elected into new positions!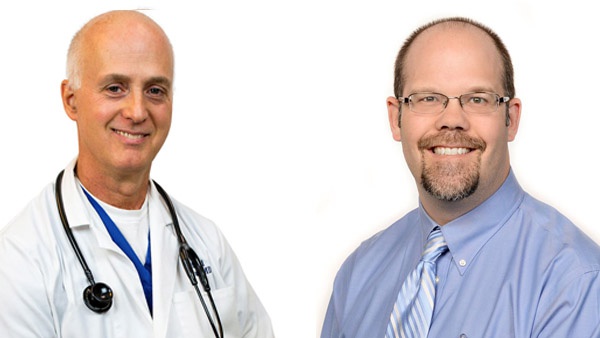 The Medical Staff of Highpoint Health have elected their officers and executive committee members for 2020.
Elected as Chief of Staff is Thom Bunnell, D.O. Dr. Bunnell, who joined the Highpoint Health Medical Staff in 2006, practices Internal Medicine at Highpoint Health Physician Partners Primary Care – Lawrenceburg.
Richard Cardosi, M.D., was elected as Vice Chief of Staff/Secretary/Treasurer. Dr. Cardosi is the Facility Medical Director of the Highpoint Health Emergency Department. He has been a member of the Highpoint Health Medical Staff since 1991.
Executive committee members elected for 2020 are Chief of Medicine: Radu Zidarescu, M.D., Pulmonologist/Critical Care Medicine Physician; Chief of Surgery: Michael McAndrew, M.D., General and Vascular Surgeon; Chief of Obstetrics: Carol Lovins, M.D., Obstetrician/Gynecologist; Chief of Pediatrics: Alma Maric, M.D., Pediatrician; Member at Large: Charissa Geyer, M.D., Medical Director – TeamHealth Hospitalists; and Hospital Based Physician Representative: Kyung Noh, M.D., Radiologist.
Medical staff officers and executive committee members implement the professional and organizational activities and policies of the medical staff; review the qualifications and credentials of physician applicants; and promote ethical conduct and competent clinical performances, along with additional duties.
All officers and committee members serve two-year terms, except for the Hospital Based Physician Representative and Member at Large who each serve a one-year term.