Some only dream of seeing the views these two got to enjoy along their five month trek.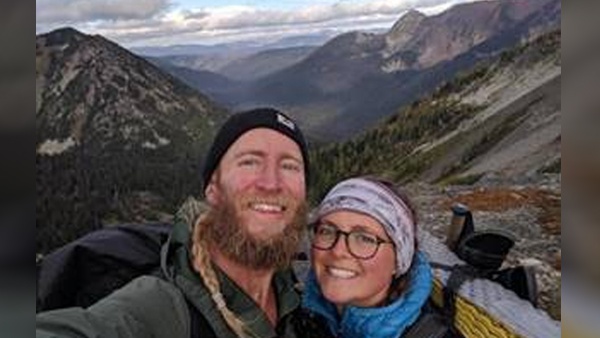 Erik Barnum and Samantha Kerr enjoy beautiful mountain views during their trek from Mexico to Canada. Photo courtesy Kathy Barnum.
(Hidden Valley, Ind.) – A Hidden Valley Lake resident, along with his girlfriend, just conquered a feat most people wouldn't even think about trying.
Erik Barnum and Samantha Kerr began their journey on May 1. It took them five months or 147 days to be exact, but they walked from Mexico to Canada.
In total, Barnum and Kerr walked 2,653 miles.
Their adventure took them from the blistering heat of the Mojave Desert, to the tallest snow-covered mountains in the Sierra's. Along the way, they crossed dangerous rivers, climbing ice cliffs with axes, all while carrying backpacks weighing 30 to 40 pounds. That's not to mention encounters with bears, rattlesnakes and other wildlife.
Read more stories and see photos from their journey on Barnum and Kerr's Facebook blog, entitled Alien Adventure Blog.