Heat index values are expected to exceed 100 today.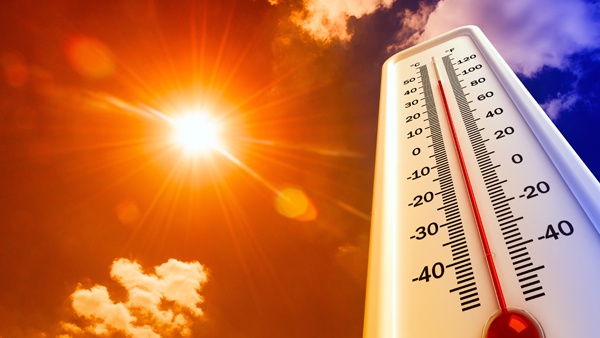 Shutterstock photo.
(Wilmington, Oh.) – A Heat Advisory has been issued for the tri-state area.
According to the National Weather Service in Wilmington, the Heat Advisory will be in effect from 1:00 to 8:00 p.m. Wednesday.
Today's forecast calls for a high of 93 degrees with heat index values up to 104 expected.
Take extra precautions if you work or spend time outside. The NWS suggests drinking plenty of fluids, stay in an air-conditioned room, stay out of the sun, and check up on relatives and neighbors.
In addition, young children and pets should never be left unattended in vehicles under any circumstances. More information can be found at WWA Summary by Location for 39.1N 84.85W with INZ074/INC029/INZ074 emphasis Heat Advisory (weather.gov).
For Lawrenceburg area residents, the City of Lawrenceburg is providing a monitored Emergency Cooling Center for individuals or families in need.