The company which owns Rising Star Casino may soon be fending off a hostile takeover.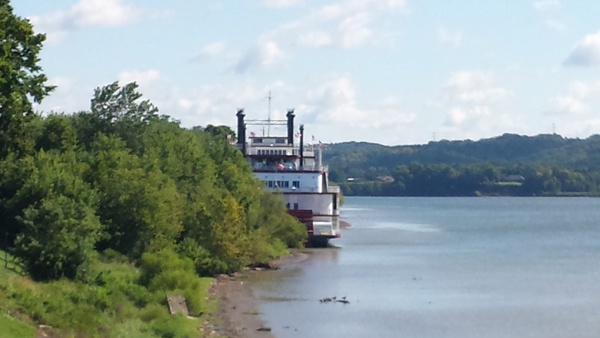 Rising Star Casino in Rising Sun, Indiana. File photo.
(Las Vegas, Nev.) – A day after receiving a letter about a takeover bid, the Board of Directors of Full House Resorts, Inc. says is has no interest in pursuing a transaction.
"Our Board has unanimously determined that the potential transaction referenced in your letter is not in the best interests of Full House Resorts and its stockholders," board chairman Bradley Tirpak and president and CEO Dan Lee wrote in a letter to Z Capital Partners, LLC and Affinity Gaming.
The letter was shared with Full House stockholders Tuesday, only about 24 hours after Z Partners submitted a proposal to acquire Full House Resorts, the owner of Rising Star Casino in Rising Sun, with a cash or stock transaction valued at $132.5 million, or about $1.79 per share.
Tirpak and Lee said in their letter that the stock price dramatically undervalues the company's business.
They added that Z Partners' suggested share price does not remotely reflect its strategic value. The $1.79 per share is a material discount of 35 percent from the closing price on October 19, the last trading day prior to the proposal letter.
Full House said the offer also doesn't account for Full House Resorts' future prospects – especially in Rising Sun.
"Our Board and management team see significant upside to the Company's current and recent trading prices based on already-completed capital projects across our existing portfolio (with the recently launched and highly successful Rising Sun/Rabbit Hash ferry just one of many examples), as well as established or prospective organic growth opportunities in Colorado, Indiana and New Mexico, among other places," the Full House executives stated.
Lee and Tirpak also noted that "any combination of Affinity Gaming and our Company presents significant execution risks in light of the jurisdictional overlaps between Affinity Gaming and Full House Resorts."
The two Full House leaders disclosed to stockholders that they did meet with Andrei Scrivens at Z Capital's offices in Lake Forest, Illinois on September 21. Their only meeting with Scrivens, the managing director of Z Capital Group, was to express interest in acquiring some Affinity Gaming assets. Full House is still interested in doing that, they said.
"Our Board and management team collectively own approximately 17% of Full House Resorts' shares, and our highest priority is creating value for the Company's stockholders. Based on our review, we are fully confident that our strategic plan will deliver value for our stockholders far superior to the value your letter indicates. Accordingly, our Board has no interest in pursuing what you propose," concluded Tirpak and Lee.
But the reluctance on the part of Full House's board may not necessarily kill a deal. Z Capital indicated in its Monday letter to Full House that if it did not receive a favorable response by October 29, "we reserve the right to take our proposal directly to the Company's shareholders."
RELATED STORIES: