Dispatchers play a critical role in keeping Hoosiers safe, and they should be reclassified as first responders.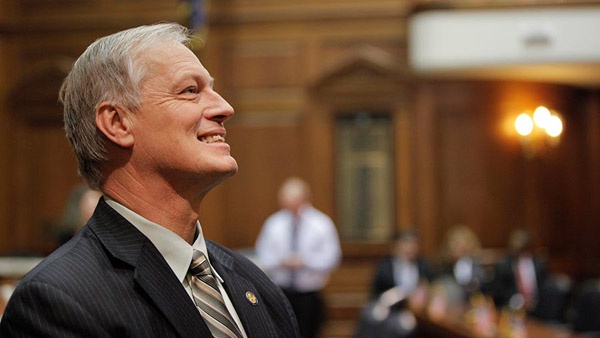 When thinking of public safety, loud sirens and flashing lights may come to mind, with images of men and women rushing to save the day. Behind all this action is a group always involved, although rarely seen. Dispatchers play a critical role in keeping Hoosiers safe, and they should be reclassified as first responders.
Every 911 call goes to dispatchers. They connect those in crisis to police, firefighters and paramedics. Without these essential people answering the initial call, other first responders would have no idea where to go, how to prepare or what is needed. Time is always working against them. On an average day, each one of these men and women could receive more than 300 calls and texts through our state's premium text-to-911 program, which leads the country in this developing technology. While others rush to the scene, dispatchers are on the line the entire time. They stay on the phone to help a scared child, talk to victims until other responders arrive and can even provide step-by-step instructions for CPR.
Just like firefighters, paramedics and police, dispatchers experience tragedy on the job. They may be the last voice someone ever hears, or they don't get closure after their first responders arrive at a scene. When the 911 caller hangs up, dispatchers don't know the outcome and whether they were able to help. Just like other first responders, this can lead to insomnia, post-traumatic stress disorder and other mental health issues from the stress of the job.
Reclassifying them as first responders could also help them possibly qualify for additional benefits in the future. This could keep people in these critical roles during a time when many 911 centers are struggling to retain dispatchers. There is also a push at the federal level to reclassify these positions, and I co-authored legislation to reclassify them at the state level.
Reclassifying 911 dispatchers gives credit to the hard work these highly-trained public safety employees do every day. While they are rarely seen, they are always heard, and without them our public safety system would not work. The Indiana House and Senate have both already approved this legislation, and I am optimistic Gov. Eric Holcomb will sign this bill into law. The next time you meet a dispatcher, please thank them for their commitment to keep our families and communities safe.