Max the police dog had been off-duty since January due to a health problem.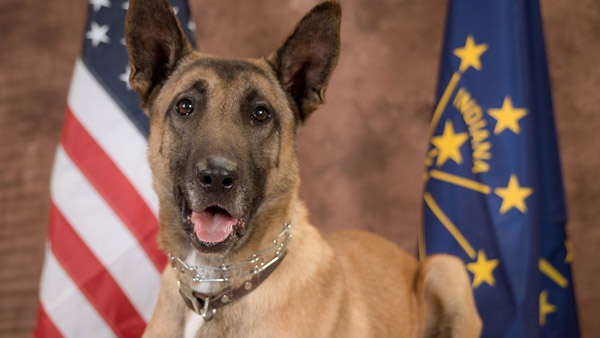 Franklin County Sheriff's Department K9 Max died on May 14, 2019. Photo provided.
(Franklin County, Ind.) – The Franklin County Sheriff's Department is mourning the loss of its K9 officer.
Max, the police dog, died on Tuesday, May 14 in the presence of his handler, Sgt. Adam Henson. Max's death was caused by an ongoing medical issue, according to the sheriff's department.
"This loss has effected the agency and community as whole, and Max will be dearly missed," said sheriff Peter Cates.
The five-year-old Belgian Malinois was removed from active duty in January because of the health issue. He was under veterinarian care.
In his time sniffing out crime in Franklin County, Max was responsible for multiple drug related arrest as well as many suspect apprehensions.
Last year, Max and the sheriff's department's K9 unit received a Whitewater Valley REMC Community Trust grant.