Charges were filed on Monday in Dearborn County.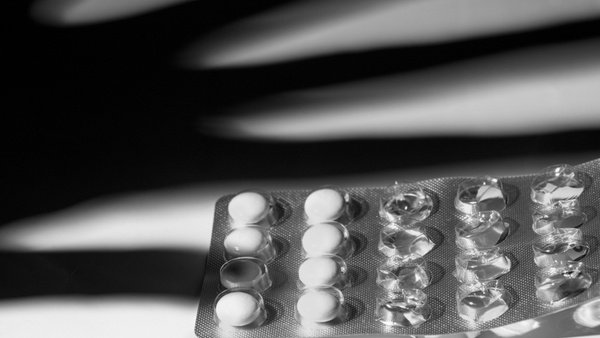 Photo via Shutterstock.
(Lawrenceburg, Ind.) - An Aurora woman is accused of stealing pain medication from her former employer.
Karen L. Tice, 32, is facing two counts of Offenses Related to Registration (Level 6 Felony) and one count of Theft (Class A Misdemeanor). The charges were filed Monday morning in Dearborn County.
Tice has been under investigation since August 2018 when Ridgewood Health Campus filed a medication theft report to Lawrenceburg Police. At the time Tice was a licensed Certified Nurse's Aid and a licensed Qualified Medication Aid. One of her responsibilities at Ridgewood Health Campus was giving medication to residents.
According to a probable cause affidavit, one resident that Tice was in charge of giving medication to, had an order for Norco 10-325 every six hours as needed. The resident's niece notified Ridgewood Health Campus that the medication bill she received was not consistent with the amount of medication her aunt was receiving.
Tice allegedly admitted to taking additional medication for herself and billing it to the resident's account. Ridgewood Health Campus terminated Tice's employment on August 21, 2018.
In December 2018, the facility had reimbursed the victim a total of $21.81 for nine pills. At the time, investigators said there were potentially nine other victims and fraudulent signatures on Narcotic Control Sheets (NCS). The NCS were for the following drugs: oxycodone, hydrocodone, clonazepam, alprazolem an diazepam.
Investigators say they reviewed approximately 131 highlighted signatures that are believed by Ridgewood staff as being fraudulent signatures on the NCS.
Upon further questioning, Tice allegedly admitted to falsifying signatures and stealing drugs from the nine residents. Investigators say the actions took place at least once and up to 18 occasions between May 29, 2018 and August 4, 2018.
Jack Davis, investigator with the Indiana Attorney General's Office Medicaid Fraud Control Unit, stated, "Because this affidavit is being submitted for the purposes of filling criminal charges, I have not included all the facts that have been revealed during the course of the investigation. I have set forth only the facts that are believed to be necessary to establish the required foundation for probable cause."
Tice has been summoned to appear in Dearborn County Superior Court II on August 12. If she fails to appear, a warrant will be issued for her arrest.