Advanced discount tickets are available now!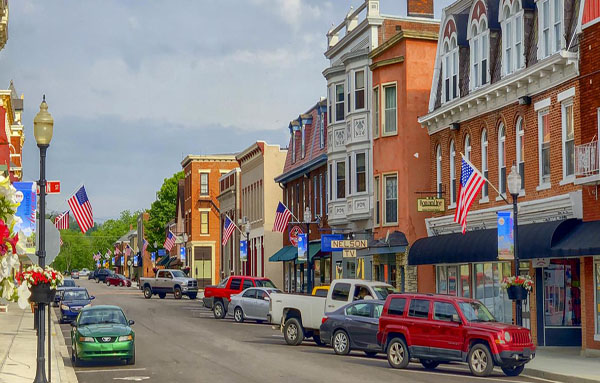 (Aurora, Ind.) – The City of Aurora is celebrating their bicentennial, and the public is being invited to join in on the fun.
Indiana Landmark, Main Street Aurora, and Dearborn County Historical Society are offering the opportunity to tour the historic town on Saturday, October 19. Purchasing tickets will allow you to explore private homes, a 1850 church, a railroad depot, a commercial building, and a local brewery housed in a warehouse with brewing history.
This tour will help tell the history of the historic district that spans 25 blocks.
The Historic Downtown Aurora Tour will be an all-day event with the opportunity to view nineteenth-century architecture to enjoying a locally brewed beer.
Advance tickets are available for $15 for the general public, and $12 for the Indiana Landmarks members. You can purchase tickets online at Aurora Eventbrite, Indiana Landmarks, or calling 317-639-4534.
Day-of-tour tickets will be available for $20 at the Aurora City Building, 235 Main Street.
The Indiana Landmarks would like to note that some tour sites are not accessible to all.