The State Health Department says the plates contain aluminum, which shouldn't be microwaved.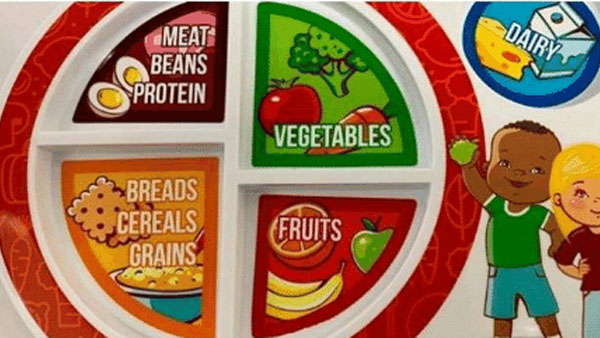 (Indianapolis, Ind.) – Parents may need to find a new way to teach their children what types of food they are eating.
The Indiana State Department of Health says the Indiana Women, Infants and Children program has had two reports of educational plates catching fire in the microwave, even though they are labeled as microwave safe, reports The NWI Times.
The educational plates are divided into food groups such as veggies, fruits, meats and grains.
Over 8.500 plates have been distributed since June. Indiana WIC has since stopped distribution and is urging clients to discard of the educational plates immediately.
The State Department of Health says not all plates are a safety hazard, but that the defective plates contain aluminum.
The good news is no injuries have been reported.