The public is invited to attend, in addition to purchasing paver bricks to honor a loved one.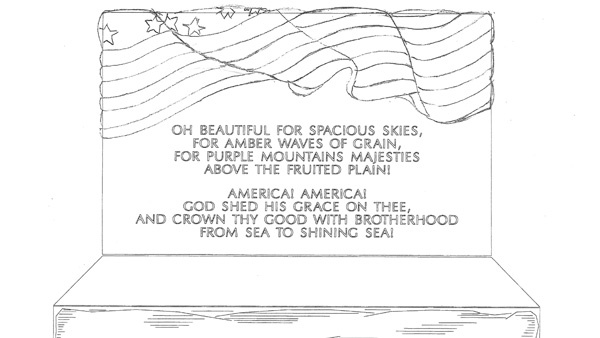 (Greendale, Ind.) – The public is invited to the dedication of a new memorial in Greendale.
Eagle Country 99.3 told you in June about a new monument honoring local heroes that will be built at Cook Park along Ridge Avenue.
The dedication of the monument will take place on Sunday, November 10 at 1:00 p.m. at the First Church of Christ on Ridge Avenue.
The monument, designed by Jonas Memorial Arts in West Harrison, will feature three stone pillars, each honoring veterans, police and fire and EMS. Three flag poles will fly the U.S.A. flag, Indiana flags, Prisoner of War flag and Purple Heart flag.
There will also be paver bricks located at the monument. Up to three lines, with up to 13 characters each, can be engraved on the brick.
The public can purchase paver bricks for $45 each. Forms are available at the Greendale City Building, Police Station and Utilities Building.
"Greendale has a great tradition of having many veterans serve our great nation in its history," said P.G. Gentrup. "Please consider purchasing a brick in memory of a loved one who served as a police officers, EMS personnel, firefighter or veteran."
Gentrup adds that the dedication program will include the Color Guard and the playing of "Taps."
Following the ceremony, the public is invited to stop by the American Legion Post 239 in Lawrenceburg to see a vast display of World War I memorabilia.
A meal for attendees will be served at 3:00 p.m. at the Dearborn Adult Center on Tate Street in Lawrenceburg. World War II veterans will be honored with Quilts of Valor.
Anyone who would like to make a donation to help with the meal can do so through the Welcome Home Warriors Fund in southeastern Indiana. Contact P.G. Gentrup at 513-602-5595.
RELATED STORIES:
Heroes Help Break Ground On New Greendale Memorial