Tim Doll, of Logan Township, will immediately join Dearborn County Council.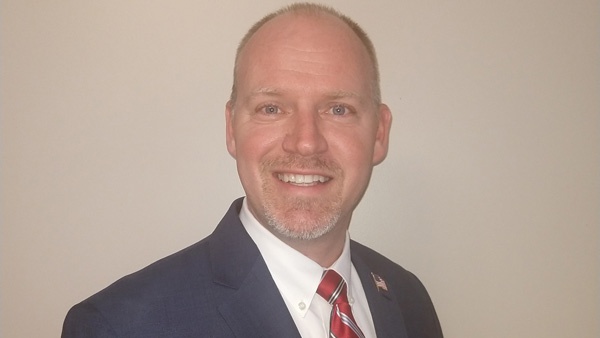 Tim Doll. Photo provided.
(Dearborn County, Ind.) – Logan Township resident Tim Doll has been selected by a Republican caucus to fill a vacancy on Dearborn County Council.
Doll was among four candidates who put in to fill the at-large seat on county council following the January 16 resignation of councilman Charlie Keyes. Precinct committee members voted for him to take the position during Wednesday evening's Dearborn County Republican Party Caucus.
"I'm excited for the opportunity to serve the people of Dearborn County," he told Eagle Country 99.3.
Doll will complete Keyes' four-year term, which runs through 2020. He will be sworn in Thursday.
The 38-year-old manager at Perfect North Slopes has been actively involved in the local GOP. He believes that and sharing the values of the party made him the best candidate.
The three others who entered the caucus were fellow Logan resident Randy Lutz, Cheryl Pepple of Dillsboro, and John Davis of Greendale.
Jim Thatcher, Republican Party chairman, thanked all the candidates for stepping up to appear before the caucus.
Keyes resigned suddenly last month, just days after Dearborn-Ohio County Prosecutor Lynn Deddens sent a letter to West Harrison Town Marshal Gary Noel stating that she would no longer accept charges from Keyes. Keyes resigned as a deputy town marshal for West Harrison after allegedly being paid for hours he was not actually working. No charges have been filed against Keyes.
RELATED STORIES:
Prosecutor's Letter Reveals Why Former County Councilman, Deputy Marshal Keyes Resigned