Rumpke is developing 466 acres of land near their current Bond Road landfill in Whitewater Township.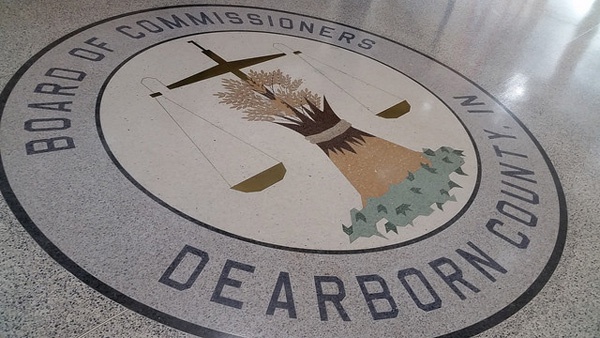 (Dearborn County, Ind.) - The Dearborn County Board of Commissioners is doing their due diligence to ensure the expansion of Rumpke's Bond Road landfill does not extend into Indiana.
According to a news release Tuesday, Dearborn County Commissioners have reached out to the Hamilton County Commissioners, Whitewater Township Trustees, and Ohio EPA to voice their concerns regarding the landfill expansion in Whitewater Township.
In March, Rumpke announced the purchase of 466 acres of land adjacent to their current Bond Road Landfill that has been in operation since 1999.
Rumpke's plans include a new entrance, new infrastructure, and new space.
There has been some concern locally that the new space could eventually be used as an additional landfill for Rumpke. The company has emphasized there are no plans to make the Bond Road facility the same type of disposal site as the Mt. Rumpke landfill in Colerain Township.
A representative with the Indiana Department of Environmental Management reiterated that statement:
"IDEM is aware of the site in Ohio and have had discussions with the engineers. They have been assured Rumpke has no plans to expand into their property in Indiana."
The Dearborn County Board of Commissioners want citizens to know they share the concerns of impact this could have on property values in Dearborn County and the potential health hazard presented by possible fugitive dust and/or seepage from the site. Commissioners will continue to forward any concerning information about this expansion to IDEM.
RELATED STORIES
Dearborn Co. Commissioners Issue Statement On Rumpke Land Purchase In Whitewater Township
Rumpke To Develop Site Near Their Bond Road Landfill In Whitewater Township