Phase II of the slide repair project has been completed.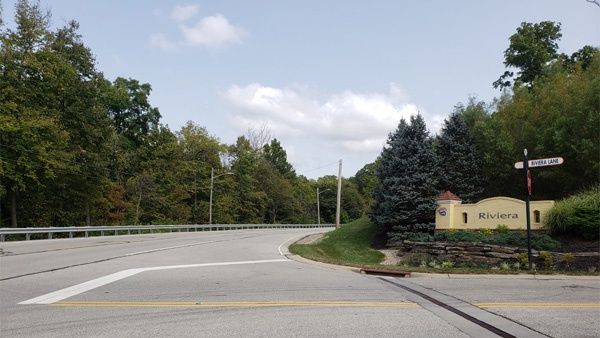 (Lawrenceburg, Ind.) – Phase II of the Bielby Road improvement project has been completed.
The City of Lawrenceburg announced today that Bielby Road has reopened to traffic between Quarry Drive and Heiner Heights.
Construction impacts over the next six weeks may lead to possible intermittent lane closures, but traffic controls will be in place during final construction.
In the short term, Karl Galey, Lawrenceburg Community School Corporation Superintendent, tweeted that bus service will resume normal routes as of Tuesday afternoon.
This project dates back to 2020 when the city put up a temporary barricade to prevent motorists from traveling around the slide area.
A Community Crossing Grant was secured at the end of 2020 to help fund the project, which has included road stabilization, guardrail installation, shoulder work and repaving.
RELATED STORIES
Phase II of Bielby Road Slide Repair Underway
City Of Lawrenceburg Ready To Use Community Crossings Grant For Slide Repair
Community Crossing Grants Awarded To Local Communities
Temporary Barricade In Place On Old State Road 48
AUDIO: Lawrenceburg Mayor Talks Fourth Port Snub; Old State Road 48 Improvements