Mayor Alan Weiss was on Eagle Country 99.3 Friday morning to share the news.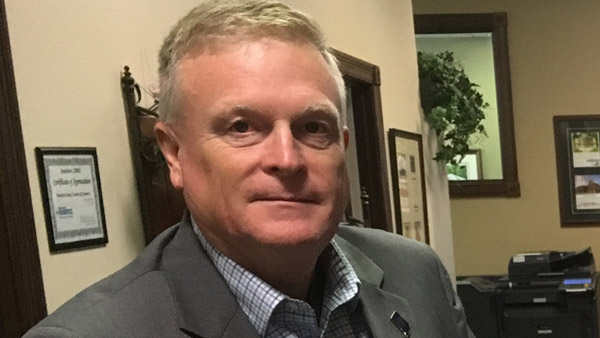 Greendale Mayor Alan Weiss. File photo.
(Greendale, Ind.) - The City of Greendale is pledging $500,000 to a new cancer center in the city.
Greendale City Council voted at a special council meeting Wednesday to approve the half-million dollar contribution to Highpoint Health's planned cancer treatment center in Dearborn County. The council vote was 4-1.
Mayor Alan Weiss said the contribution will be made over a five- to 10-year period.
"I think it's a big deal. It's a great thing for Greendale. The facility is planning on being located in Greendale. It's going to create over 100 new, good-paying jobs. When it comes to cancer, every one of us has been affected," Weiss said Friday on Eagle Country 99.3.
Weiss said the new treatment facility will allow residents to stay in Indiana to receive cancer care.
Highpoint Health announced in June that it plans to break ground on the planned $35 million state-of-the-art cancer center later this year.
Other organizations including the City of Lawrenceburg and the Vevay-Switzerland County Foundation Inc. have made contributions toward the cancer center.
Listen to Eagle Country 99.3's full interview with Mayor Alan Weiss:
RELATED STORIES:
Highpoint Health Cancer Center Groundbreaking Expected This Year
Dearborn Co. Federal Credit Union Donates To Highpoint Health's Cancer Center Campaign