Click to see some of most viewed and talked about stories of the year.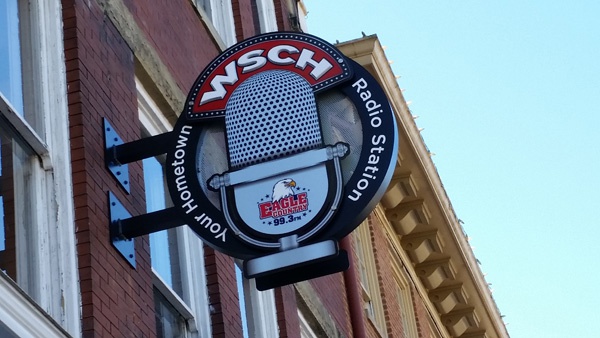 Now that 2021 is ending, it's time to reflect on the biggest news events of the year.
Eagle Country 99.3 News is recapping the biggest news stories of 2021. The top 10 local news stories of the year are based on each story's magnitude, how long it remained in the headlines and the number of views the story received.
Stories in 2021 were written by Travis Thayer and Brianna Simpson.
The top stories are ranked in no order.
BRADY GABBARD PASSES AWAY FOLLOWING SHORT BATTLE WITH CANCER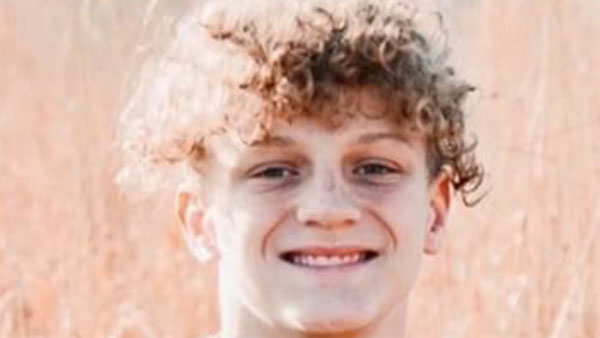 It was a shock to everyone when 14-year-old Brady Gabbard was diagnosed with Stage 4 Cancer in June.
The Lawrenceburg High School student-athlete would courageously battle the disease until his passing on July 2.
The community did and has continued to rally around the Gabbard family. Almost immediately after Brady was diagnosed, community members acted fast to raise thousands of dollars to assist the Gabbard's with medical expenses and other needs.
Recently, the City of Lawrenceburg unveiled Brady Gabbard Alley between Short and Elm streets - a spot Brady would often play growing up.
RELATED: VIDEO: City Of Lawrenceburg, Gabbard Family Unveil Brady Gabbard Alley
KELSEE LAINHART SERIOUSLY INJURED IN KABUL AIRPORT TERRORIST ATTACK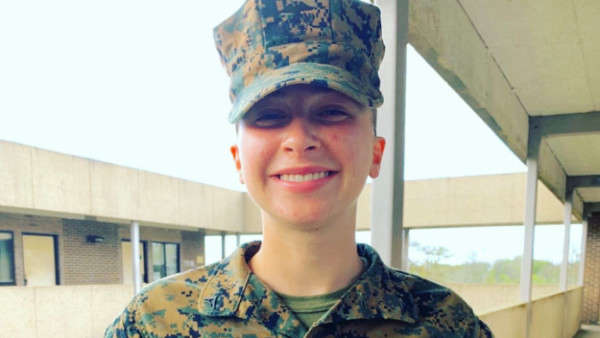 The Dearborn County native and 2019 East Central High School graduate was seriously injured in late August during a terrorist attack in Kabul, Afghanistan.
Lainhart, a U.S. Marine, was one of 18 U.S. service members who were wounded in the attack. Another 13 U.S. troops were killed in addition to countless Afghans who were trying to flee the country.
She would undergo spinal surgery in September.
Earlier this month, Kelsee graduated from Inpatient to Outpatient treatment, and has since moved into an apartment close to Shirley Ryan AbiltyLab in Chicago.
She continues to go to research sessions, occupational therapy, and physical therapy every day.
BILLY BAKER SENTENCED TO 55 YEARS FOR SHOOTING DEATH OF SD GRAD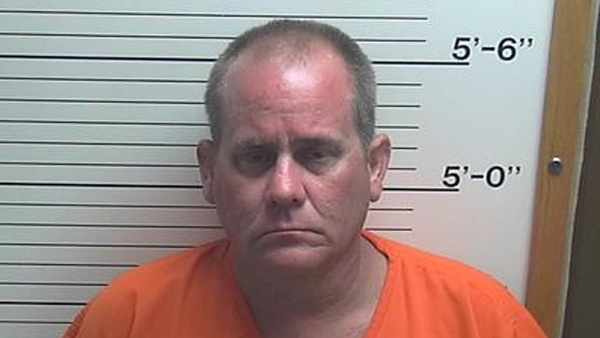 William "Billy" Baker was sentenced in October to 55 years in prison for the shooting death of an 18-year-old South Dearborn High School graduate.
Paycin Kritlow was shot and killed by Baker at a graduation party on Prosperity Ridge Road on July 19, 2020.
According to court documents, Baker told investigators that a teenage family member told him she'd been raped and that the person who did it was at the party. Baker proceeded to his house, retrieved a .30-06 rifle and went to his shed, where he fired a shot at Kritlow.
Police interviewed the teen who Baker believed had been raped. She allegedly stated that at no time did she say she had been sexually assaulted, and that she was unaware of any other person present at the party who made any such statements.
Bake ended up pleading guilty to murder in June of 2021.
The sentence for murder is typically between 45 and 65 years. Because of Baker's limited criminal history, the defense was pushing for 45 years - but after a day and a half of evidence the advisory sentence of 55 years was decided on.
REMAINS OF MISSING ST. LEON MAN FOUND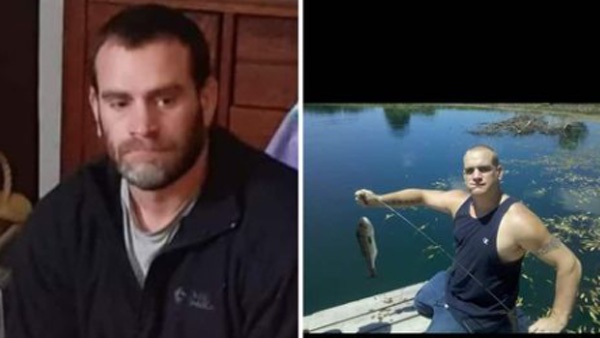 John Werner went missing on February 15, 2021.
Following his disappearance, law enforcement and community members put together search parties in attempt to find Werner.
Over five months later, his remains were found by a construction crew that was working along Trackville Road not far from his home on Trojan Road.
Investigators said there didn't appear to be anything suspicious regarding his death.
"This was a heartbreaking ending for many in the close-knit community of St. Leon and the Werner family will be in my thoughts and prayers," said Sheriff Shane McHenry.
FRIENDS OF LAUREN HILL MEMORIAL PARK GROUNDBREAKING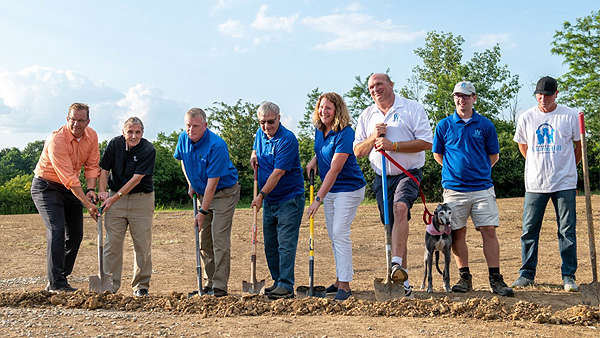 It has been years in the making but Friends of Lauren Hill Memorial Park is close to opening to the public.
A groundbreaking ceremony was held in August at the site of the park at the top of Georgetown Road, just across from the 11th fairway at Hidden Valley Golf Club.
The park will benefit area dog owners, bike enthusiasts and citizens - while paying homage to its namesake Lauren Hill and the individual who had a vision for the park.
Since the groundbreaking, a gravel parking lot has been completed. Fencing has also started to go up for the dog park.
Park board member Adam Duwel tells Eagle Country 99.3 that the park could open in early 2022.
VEHICLE PULLED FROM OHIO RIVER IN AURORA CONNECTED TO 2002 COLD CASE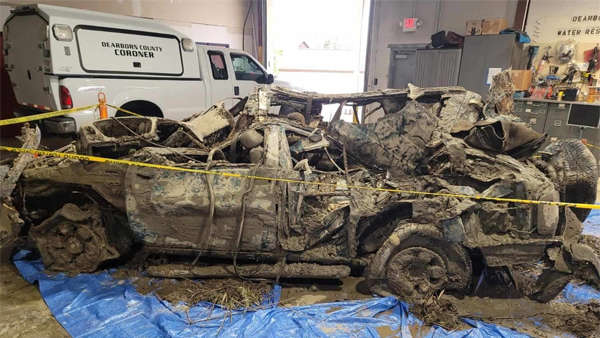 It was October when police confirmed a vehicle pulled from the Ohio River near Lesko Park in Aurora was connected to a 20-year-old missing persons case.
The 1997 Nissan Pathfinder was connected to an investigation that starting in April 2002 regarding the disappearance of Stephanie Van Nguyen, 26, and her two children, Kristina, 4, and John, 3.
Nguyen left a note that said she was going to drive into the Ohio River. A lengthy investigation began; however, the case went cold. Earlier this year, Delhi Police took a new look at the case. With advancements of side scan sonar technology, dive teams scanned the Ohio River for months, leading to the discovery of the vehicle.
Just days after the vehicle was pulled from the river, Indiana State Police reported a human bone was located inside the vehicle.
The bone was sent to a lab in attempt to determine its origin.
The investigation is ongoing.
CIVISTA BANK ROBBERY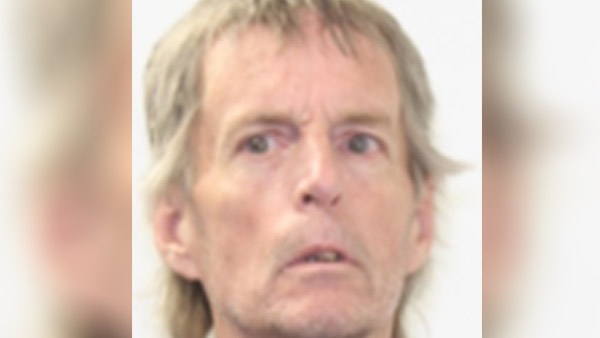 It was April 26 when some may have noticed an increased police presence in downtown Lawrenceburg.
A white male entered the Civista Bank on Walnut Street that afternoon, stated he had a firearm and demanded cash from the teller. The man, later identified as Stephen Eggert, would flee the scene with an undisclosed amount of cash.
The next day, Eggert was taken into custody by Green Township Police on a warrant for Aggravated Robbery related to a bank robbery that occurred at the Warsaw Federal Savings and Loan Bank in Saylor Park.
Eggert died a day after his arrest due to a medical issue.
Alleged getaway driver, Kimberly Anderson, 53, of Cincinnati, was charged with Aiding Robbery (Level 5 Felony) and Theft (Level 6 Felony).
INDIANA GOVERNOR ANNOUNCES HISTORIC BUDGET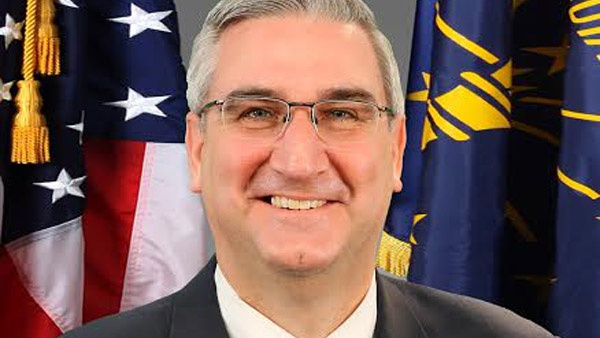 An unprecedented $1.9 billion dollars will be allocated to K-12 education over the next two years.
The state will also fully fund a $600 million investment in teacher pay from the compensation commission report. The budget recommends teacher salaries start at $40,000., in addition to requiring schools to direct at least 45 percent of their tuition support to teacher pay.
Not only does the new budget cover issues in education, the state will also invest $500 million of federal stimulus dollars in the Regional Economic Acceleration and Development Initiative (READI) to support communities across the state and encourage innovative policies that will spur population growth and economic expansion.
Another $60 million of federal stimulus dollars to the Hoosier Hospitality Small Business Restart Grant Program to help small Hoosier businesses impacted by COVID-19 to get back on their feet.
Other key components of the state budget include investment in law enforcement training, broadband expansion, infrastructure projects, and mental health initiatives.
MASON PARRIS JOINS WWE NEXT IN LINE PROGRAM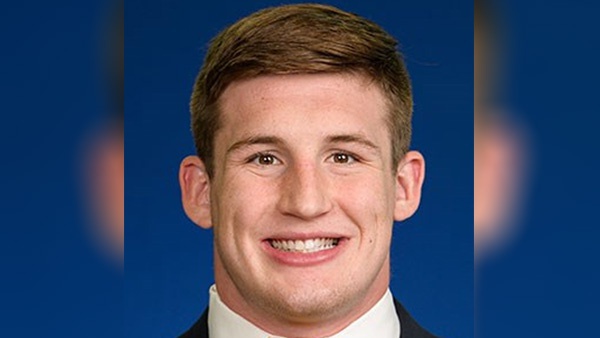 Mason Parris might do wrestling of a different kind once his time is done at the University of Michigan.
World Wrestling Entertainment (WWE) announced this month 15 college athletes who will be among the first to participate in the company's newly formed NIL (Name, Image & Likeness) program.
Parris, the #2 ranked heavyweight wrestler in the NCAA, is among the inaugural "Next in Line" class which provides a pathway from collegiate athletics to WWE.
He will have access to the WWE Performance Center in Orlando, Florida, and could eventually earn a WWE Contract.