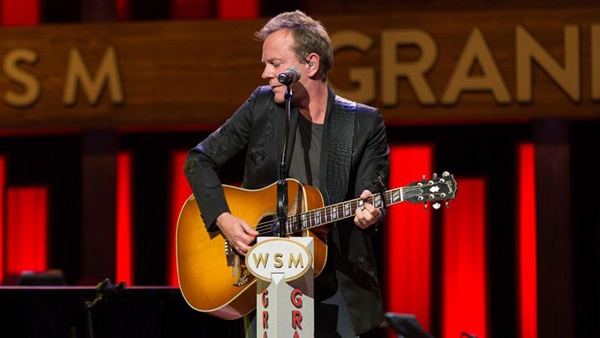 The actor loves to play some country music.
(Nashville, TN) -- Kiefer Sutherland is returning to the Grand Ole Opry.
The actor, director and singer-songwriter will return to country music's most famous stage on June 7th.
"It is such an honor to be welcomed back to the Grand Ole Opry," says Sutherland. "The country music community has been incredibly kind and inviting since I released my debut Down in a Hole album and now again with Reckless & Me. I'm excited to come back to the Opry and perform a couple of these new songs on such a renowned stage."
Sutherland is also set to perform during CMA Fest that weekend. He'll play on the Budweiser Forever Country Stage on June 8th.