DeDrue is a Rising Sun High School graduate.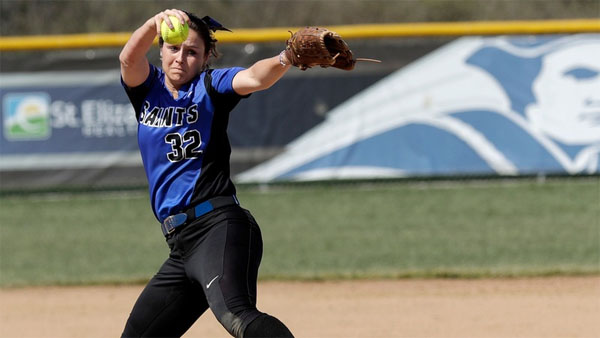 Alix DeDreu. Photo by Thomas More Athletics.
(Crestview Hill, Ky.) – A former Rising Sun Lady Shiners softball star continues to dominate at the collegiate level.
On Monday, Thomas More College junior Alix DeDreu was named the Presidents' Athletic Conference Softball Player of the Week.
Last week, DeDreu went 3-0 with a 1.31. ERA in the circle with two complete game victories. She totaled 16 innings allowing just three earned runs on 10 combined hits.
DeDreu is currently 18-4 with a 2.41 ERA and 135 strikeouts in 130 2/3 innings. Her 18 wins are tied for the most in the PAC.
For her career, DeDreu is 41-11 in 61 appearances for the Saints.
Thomas More Softball (27-13, 17-1 in PAC) is set to host the PAC Championships this weekend. The Saints will play Bethany on Friday, May 4 at noon.