Before turning D-III in 1990, Thomas More athletics competed in the NAIA for over 40 years.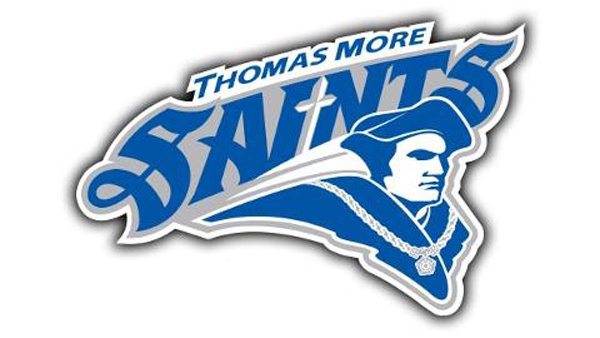 (Crestview Hills, Ky.) – Thomas More College athletics is returning to the NAIA.
Director of Athletics, Terry Connor, announced Tuesday that Thomas More will move to the National Association of Intercollegiate Athletics (NAIA) and the Mid-South Conference effective July 1, 2019.
Upon joining the Mid-South Conference, Thomas More will compete against eight conference foes from Kentucky, Tennessee, Ohio and Georgia.
"The NAIA and the Mid-South offer great rivalries and competition with academically sound institutions," stated Connor. "Thomas More is excited to be going back home to the NAIA and the Mid-South Conference."
The Saints athletic program has competed at the NCAA D-III level since 1990. Prior to that, Thomas More was a part of the NAIA for more than 40 years.
"In our conversations with representatives of the NAIA, their dedication to placing student development first was evident," stated Acting Thomas More President Dr. Kathleen Jagger. "Their character focus is consistent with our institutional mission. We are delighted to have this opportunity to join a competitive conference, with common academic standards and geographic proximity that will minimize the travel time for our student-athletes."
The NAIA has over 250 member institutions, which have an average full-time enrollment of 1,700 students.
Academically the NAIA is known for its "Play NAIA" eligibility center. The Play NAIA program functions similarly to the NCAA Division I and II Clearinghouse. The NAIA evaluates students' ACT/SAT scores, grade point averages, and class ranks in order to determine if student-athletes are eligible to compete in NAIA athletics.
"The Mid-South Conference is excited to welcome Thomas More College as our newest full-member institution," said Mid-South Commissioner Eric Ward. "Thomas More is a great fit, academically and athletically, and its membership will only enhance the Mid-South's reputation and competitiveness. We welcome Acting President Jagger, director of athletics Terry Connor and the coaches, staff and student-athletes at Thomas More to the Mid-South Conference and the NAIA."