The former East Central Trojan is doing big things at Thomas More University.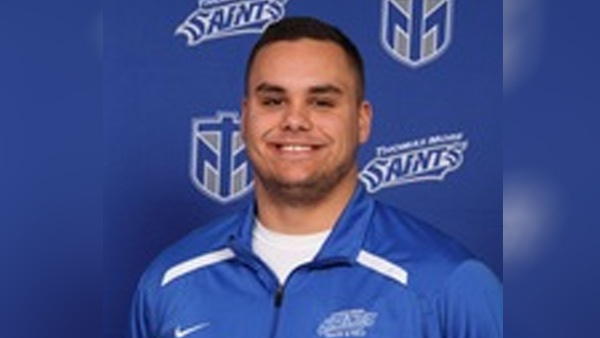 Jacob Steinmetz. Photo by Thomas More Athletics.
(Crestview Hills, Ky.) – Jacob Steinmetz is an accomplished track & field thrower. He is also incredibly smart.
The Thomas More University senior and former East Central Trojan picked up a prestigious award this weekend when he was recognized by the U.S. Track & Field and Cross Country Association as the All-Academic Individual for the indoor season.
To be named an All-Academic athlete, Steinmetz had to maintain a cumulative 3.25 GPA, achieve an "A" or "B" standard in a championship event and completed at least two semesters or three quarters at the certifying institution.
Outside of the classroom, Steinmetz stars in the shot put, discus throw and hammer throw.
He finished 12th at the NAIA Indoor National Championships in the weight throw, setting a school record of 17.22 meters. Steinmetz also broke the Mid-South Conference Championship meet record with a throw of 16.78 meters and was the conference field athlete of the week three times this season.