Standouts from Milan and Jac-Cen-Del were among the award winners.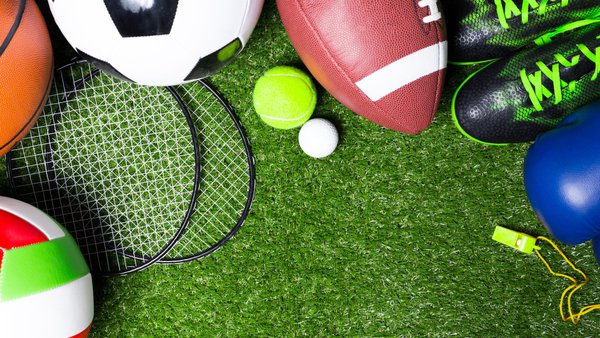 (Versailles, Ind.) - Three South Ripley High School student-athletes have earned weekly honors from the Ohio River Valley Conference.
The ORVC report for May 3-8 was released on Tuesday.
South Ripley's Brady Linkel was named the ORVC Baseball Player of the Week. The Raiders star collected 3 hits, 2 RBIs, and a double in two games. He also pitched 7 innings, giving up a hit and a run, while striking out 16 against Switzerland County.
The ORVC Softball Player of the Week went to Jac-Cen-Del's Aundrea Cullen, who tossed a no-hitter against Shawe Memorial. Cullen also collected 4 hits, 5 RBIs, and 6 runs at the plate.
Milan's Josh Clark is the ORVC Boys Golfer of the Week. In the matches, Clark shot 41 at Hidden Acres, 36 at Butler Falls, and 37 at North Branch.
Kaden Zellers (Southwestern), Ryan Miller (South Ripley), Emily Flood (South Ripley), and Cloey Simon (Jac-Cen-Del) were named the ORVC Track & Field Performers of the Week.
Miller set a Ripley County Meet record for Shot Put at 46'4 ½".
Flood ran the High Hurdles in :16.11, setting a meet record, while Simon set the Low Hurdles record with a time of :48.40.
Other top performers for the week of May 3-8 are listed below.
BASEBALL
Hunter Kennett (SM) 4 hits, 3 RBI, 2B, SB / 6 IP, 4 runs, 3 ER, 6 K's going 1-1 last wk
Jacob Hertz (SM) 5 hits, 4 RBI, 3B, SB in 3 games
Zach Cole (SW) 5 hits, 3 runs, 3 RBI, 3 2B, HR, SB in 4 games
Ethan Stewart (SW) 5 hits, 4 runs, 3 RBI, 2B in 4 games
Foster Mefford (SW) 6 hits, 5 runs, 4 SB, 3 RBI, 2 2B in 4 games
Bryce Franklin (SR) 3 hits, 3 runs, 2B in 2 gms / 7 IP, hit, run, ER, 16 K's vs. Switz Co.
Landon Cole (RS) 4-6, 4 runs, 4 RBI, 2 2B, 2 SB, HR last week
Johnathan Jimenez (RS) 4-7, 5 SB, 3 runs, 3B, 9 K's last week
Austin Bosaw (SC) 4 RBI, 2 hits in 3 games
Ben Hicks (SC) 3 hits, 2 SB, run, RBI in 3 games
Drew Chatham (SC) 6 IP, hit, 0 ER, 5 K's
Damon Hughes (JCD) 4 hits, 3 runs, RBI, SB in 3 games
Alex Crum (JCD) 6 IP, 8 hits, 4 runs, 4 ER, 10 K's in win
Brady Borgman (JCD) 3 hits, 3 RBI, run in 3 games
SOFTBALL
Shaylee Volz (JCD) 4 hits, 3 runs, 3 RBI, 2B in 2 games
Nadya Hildenbrand (JCD) 4 runs, 4 RBI, 3 hits, 2B in 2 games
Mady Tompkins (SR) 3 hits, 2 runs, RBI, HR / 15 IP, 9 runs, 3 ER, 25 K's going 1-1 last wk
Ellie Waldron (SR) 5 RBI, 3 hits, 2 runs, 2 HR in 2 games
Hailey Brown (SR) 3 hits, 3 RBI, 2 runs, HR, SB in 2 games
Morgan Mahoney (SW) 2 hits, 2 runs, RBI, SB in 2 games
Trinity McLain (SW) 2 hits, run, RBI in 2 games
Riley Scroggins (SW) hit, run in 2 games
Lily Sparks (SC) 4 RBI, 2 hits, run, HR in 2 gms / 13 IP, 4 runs, 4 ER, 23 K's going 1-1
Jessie Duvall (SC) 3 hits, run, 2B, SB in 2 games
Maddie Duvall (SC) 2 runs, hit, 2B in 2 games
Cora Poling (RS) 6 hits, 6 RBI, 4 runs, 3 2B / 6 1/3 IP, 5 runs, 4 ER, 8 K's going 1-1
Lindsay Montgomery (RS) 5 runs, 5 RBI, 3 hits, HR, SB in 3 games
Nora Powell (RS) 7 hits, 5 runs, 4 SB, 2B in 3 games
BOYS GOLF
Bryson Harris (M) 38 @ Hidden Acres / 41 @ Butler Falls / 38 @ North Branch
Bryce Wrightsman (SC) 37 @ Butler Falls / 46 @ North Branch / 98 @ Hillcrest
Austin Wolf (SC) 46 @ Butler Falls / 50 @ North Branch / 105 @ Hillcrest
TRACK & FIELD
Boys Track / Girls Track
Luke Comer (JCD) 138'11" Discus Madi Wilson (RS) 98'3"
Ryan Miller (SR) * 46'4½" Shot Put Shaylee Volz (JCD) 30'1"
Kaden Zellers (SW) 18'3" Long Jump Cloey Simon (JCD) 14'4¾"
Owen Bates (SW) 6'2" High Jump Sophia Thomas (M) 4'9"
Owen Bates (SW) :15.73 High Hurdles Emily Flood (SR) * :16.11
Dylan Martin (RS) :44.57 Low Hurdles Cloey Simon (JCD) * :48.40
Kaden Zellers (SW) :11.34 100 Raylinn Kappes (SC) :13.25
Kaden Zellers (SW) :23.96 200 Kayla Simon (JCD) :27.87
Peyton Cavins (M) :52.00 400 Gracie White (SC) 1:04.52
Ben Riehle (M) 2:13.44 800 Alisha Detmer (SC) 2:40
Josh Pohle (JCD) 4:59.59 1600 Lanie Nicholson (SR) 5:53
Josh Pohle (JCD) 10:58 3200 Lanie Nicholson (SR) 12:37
Southwestern :47.32 400 relay Switzerland County :54.85
Rising Sun 3:43.32 1600 relay Switzerland County 4:30
Southwestern 8:57.63 3200 relay Southwestern 12:02
* - meet / Ripley County Meet record