All five matches will be streamed, starting with both first round games on Monday.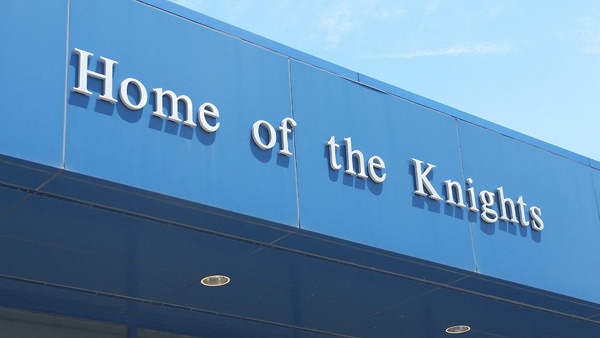 (Aurora, Ind.) – Six boys soccer teams will battle for a sectional championship this week at South Dearborn High School's Backman Field.
Sectional 28 gets underway Monday evening with the host South Dearborn Knights taking on the Franklin County Wildcats at 5:00 p.m. Game two will feature Greensburg and Rushville at 7:00.
The sectional will roll on this Thursday with semifinals action. The winners of game one and two will square off on Wednesday at 5:00 p.m., followed by Batesville and Lawrenceburg at 7:00.
Each of the first four games, plus the sectional championship (Saturday at 2:00 p.m.) will be streamed live for free at https://southdearbornathletics.com/.
For those planning to attend in person, single session tickets are $6 while full session tickets can be purchased for $10.
South Dearborn, Rushville and Lawrenceburg fans will use the home gate entrance, while Franklin County, Greensburg, and Batesville will be on the visitor side.