The Lawrenceburg Lady Tigers had 14 academic all-state selections.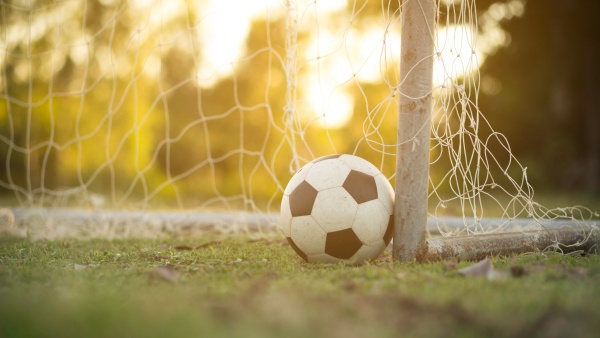 Shutterstock photo.
INDIANAPOLIS - Sixty high school soccer stars from southeastern Indiana have earned Academic All-State honors.
The Indiana Soccer Coaches Association announced Tuesday its 2021 Boys and Girls Soccer Academic All-State Teams.
Lawrenceburg's girls soccer team had the most selections of any area school with 14.
East Central led the way on the boys side with 10 academic all-state selections.
Criteria for inclusion on the Academic All-State Team includes:
Player must be in their Junior or Senior year
Player must maintain: 3.7 or better (4.0 scale) for Seniors & Juniors
These Standards are accumulative, not just 1st Quarter of this year
Players must be Varsity rostered.
Players DO NOT have to be starters however they should be regular contributors in your matches
See a list of local Academic All-State selections below.
2021 ISCA Boys Academic All-State
Batesville (2): Nathan Reder, Thomas Hartman
East Central (10): Joseph Black, Reid Calwell, Brett Finesman, Matthew Hornbach, Sean Martin, Samuel McFee, Adam Miller, Will Packer, Riley Smith, Evan Wilhelm
Franklin County (1): Juan Simancas
Lawrenceburg (5): Jason Cosby, Asher Gentry, Luke Mollaun, AJ Nelson, Jared Whitelock
Oldenburg Academy (3): Luke Meyer, Josh Newman, Eli Waggoner
Rising Sun (1): Ethan Warr
2021 ISCA Girls Academic All-State
Batesville (5): Jenna Honnert, Calley Kaiser, Olivia Knueven, Lily Meyer, Betsy Reidy
East Central (6): Addyson Arnult, Lily Crouse, Julia Tiemann, Makenzie Vignale, Erika Wells
Lawrenceburg (14): Mackenzie Bennett, Katera Brayton, Mary Brewington, Cambria Clawson, Emma Dunn, Jenna Martini, Ella McAndrew, Elle McMullen, Chloe Meyer, Ryleigh Offutt, Lucy Thorton, Abbie Watkins, Hannah White, Jayden Wilson
Oldenburg Academy (9): Ashley Borgman, Anna Carballo, Madelyn Henry, Anna Hudepohl, Jalyn Stenger, Evelyn Storms, Kate Walke, Alyssa Wanstrath, Emma Weberding
Rising Sun (4): Allison Bailey, Josie Bell, Madelyn Bovard, Kieran Groover