The signees signed to play sports such as soccer, volleyball, basketball, softball and competitive cheer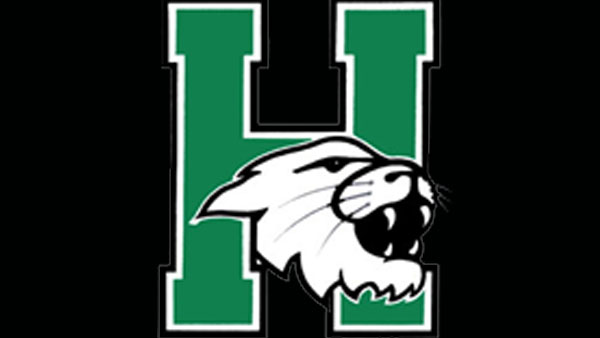 (Harrison, Oh.) – It was a special morning at Harrison High School.
The Harrison athletic department held its annual Signing Day Ceremony at the Activity Center, where six student-athletes signed their letter of intent to continue their academic and athletic careers at the collegiate level.
The signees are:
Ashley Bley (Soccer) – Mount St. Joseph University
Bailey Manos (Softball) – Purdue Fort Wayne
Krissy Kowalski (Basketball) – Depauw University
Ally White (Volleyball) – Wittenberg University
Ethan White (Competitive Cheer) – Indiana Wesleyan University
Shelby White (Volleyball) – Lourdes University
Congrats to Shelby White @shelbyMadisonWh on her athletic signing day!
🏐📝📈📚🏆 #THINKBIG @HDLNS @HarrisonWildcat @swocsports @SLSDSuper @SLSDLindley @SLSDNiehaus @hjswildcat @SLSDmcbee @HarrisonWildcat @eagle993 @CHayesSLSD @harrisonvball @LourdesVolley @rmaloneyeditor pic.twitter.com/dM2e9FnSZW

— Harrison Wildcats AD (@wildcatsofhhs) November 23, 2021
Congrats to Ethan White on his athletic signing day!
📣📝📈📚🏆 #THINKBIG @HDLNS @HarrisonWildcat @swocsports @SLSDSuper @SLSDLindley @SLSDNiehaus @hjswildcat @SLSDmcbee @HarrisonWildcat @eagle993 @CHayesSLSD @IWUWildcats @rmaloneyeditor pic.twitter.com/UYAgAY5cqk

— Harrison Wildcats AD (@wildcatsofhhs) November 23, 2021
Congrats to Ally White @allyssawhite_ on her athletic signing day!
🏐📝📈📚🏆 #THINKBIG @HDLNS @HarrisonWildcat @harrisonvball @swocsports @SLSDSuper @SLSDLindley @SLSDNiehaus @hjswildcat @SLSDmcbee @HarrisonWildcat @eagle993 @CHayesSLSD @WittAthletics @rmaloneyeditor pic.twitter.com/k8rEH8SbPF

— Harrison Wildcats AD (@wildcatsofhhs) November 23, 2021
Congrats to Krissy Kowalski @kowalski_krissy on her athletic signing day!
🏀📝📈📚🏆 #THINKBIG @HDLNS @HarrisonWildcat @CoachKinnett @swocsports @SLSDSuper @SLSDLindley @SLSDNiehaus @hjswildcat @SLSDmcbee @HarrisonWildcat @eagle993 @CHayesSLSD @DePauwAthletics @rmaloneyeditor pic.twitter.com/h9x24jXF0h

— Harrison Wildcats AD (@wildcatsofhhs) November 23, 2021
Congrats to Bailey Manos @BaileyManos on her athletic signing day!
🥎📝📈📚🏆 #THINKBIG @HDLNS @HarrisonWildcat @HarrisonSoftbal @swocsports @SLSDSuper @SLSDLindley @SLSDNiehaus @hjswildcat @SLSDmcbee @HarrisonWildcat @eagle993 @CHayesSLSD @MastodonSB @rmaloneyeditor @_STDUB pic.twitter.com/LHQpTKMml0

— Harrison Wildcats AD (@wildcatsofhhs) November 23, 2021
Congrats to Ashley Bley @AshleyBley16 on her athletic signing day!
⚽️📝📈📚🏆 #THINKBIG @HDLNS @HarrisonWildcat @CoachKinnett @swocsports @SLSDSuper @SLSDLindley @SLSDNiehaus @hjswildcat @SLSDmcbee @HarrisonWildcat @eagle993 @CHayesSLSD @MSJ_Athletics @rmaloneyeditor @_STDUB pic.twitter.com/ydct37q6xi

— Harrison Wildcats AD (@wildcatsofhhs) November 23, 2021