Garrett Collins was among the top performers, breaking two school records.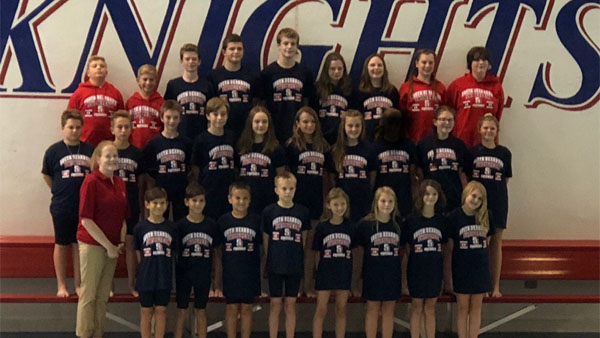 (Aurora, Ind.) - Despite falling short in their opening meet, the future is bright for the South Dearborn Middle School swim team.
Facing a tough East Central squad, SDMS swimmers performed well in their first meet of the season.
Garrett Collins was the top performer for the Knights by not only winning the 400 Free and 100 Breaststroke, but setting school records in both events.
Other individual winners were Evan Schwipps in the 200 Free and 100 Back; Brogan Wilson in the 100 Individual Medley; Sylvea Kraemer in the 400 Free; and Sidney Watkins in the 100 Individual Medley and 50 Butterfly.
The SDMS girls medley relay team also took home a win.