Good luck on Saturday!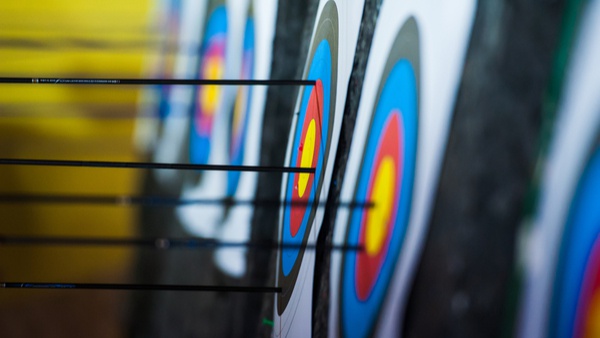 Shutterstock photo.
(Aurora, Ind.) – Several young archers will compete at the state level this weekend.
The Indiana National Archery in the Schools Program (NASP) State Tournament will be held Saturday, March 13 at the Indiana State Fairgrounds in Indianapolis.
Teams from South Dearborn Middle School and Moores Hill Elementary will take part in the event.
SDMS team members include Justin Adkins, Justin Allen, Kaitlyn Ballew, Rozalee Bear, Caleb Bishop, Reagan Brinley, Gracie Brock, Jackson Cady, Emma Carter, Monica Crisswell, Savanah Dietrich, Abigail German, Haley Gillespie, Jaime Hough, Lillian Kuhlman, Dalton Land, Logan Lewis, Avery Nail, Andin Oles, Elliana Pfaffl, Reagan Wahl, and Madison Willhite.
They are coached by Randy Jackson, Matt Crisswell, and McKenna Dixon.
Leigha Anderson, Saffira Anderson, Daniel Ball, Alizabeth Bear, Zander Billman, Payton Bolling, Shelby Booth, Brooklyn Canfield, Olivia Carter, Sophia Carter, Deegan Cole, Charlie Davidson, Charlie Finnegan, Payten Follis, Zeke Hanson, Micah Mund, Nicholas Pfaffl, Carson Reatherford, Andrew Richardson, Kaleaha Roy, Kainen Wanstrath, Owen Witte, Alexis Woeste make up the Moores Hill Elementary team.
Their coaches are Derek Kuhlman and Mike Powell.
Aside from going to the state competition, the teams held a meet last week where they raised over $1,150 for St. Jude Hospital.