This week's game would have been the first at the brand-new Backman Field.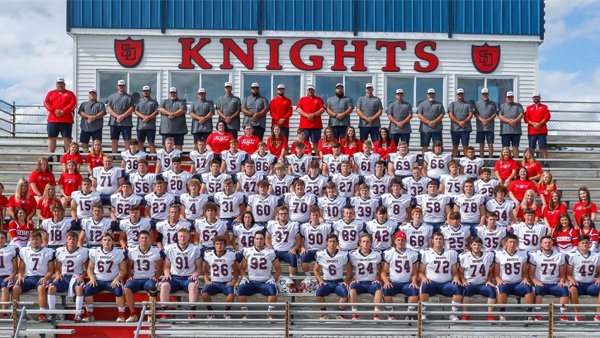 Photo by SD Athletics.
(Aurora, Ind.) – The South Dearborn Knights football team will have to wait a little longer to play their first game on their brand-new multi-use turf field.
The school announced Tuesday that due to a COVID-19 mandated quarantine, Friday night's varsity home opener against Greensburg has been cancelled.
South Dearborn's following game against East Central on Friday, September 25 has been postponed.
Although the football team members who are in quarantine will return before the East Central game, the IHSAA requires four practices before an athlete can participate in competition - meaning the game will most likely need to be rescheduled for a later date.
It should be noted that the matchup with East Central is set to be a big one. With both teams 1-0 in the EIAC 4A Division, the game would almost assuredly determine the conference champion.
Additional information about the rescheduling of the East Central game, homecoming ceremony and ribbon cutting ceremony for Backman Field will be announced in the near future.
In the meantime, students, parents and community members who purchased tickets for this Friday's game need to return their ticket to receive a refund.