Milan swimmers were among the top performers last week, capturing the ORVC championship.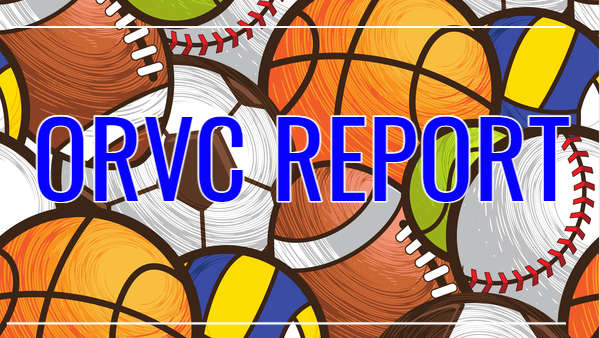 Shutterstock photo.
(Rising Sun, Ind.) – Basketball stars from Rising Sun and Jac-Cen-Del have earned Ohio River Valley Conference weekly honors.
The ORVC report for January 10-15 was released on Wednesday.
Rising Sun forward Alyssa Simpson is the ORVC Girls Basketball Player of the Week. The Lady Shiners sophomore averaged 13.5 points and 14.0 rebounds over two games last week.
The ORVC Boys Basketball Player of the Week went to Jac-Cen-Del's Wyatt Day. Day totaled 35 points, 14 rebounds, and 11 assists in two games. He also surpassed the 1,000-career point mark.
Last Saturday, Milan's boys and girls swim teams captured the 2022 ORVC Championship.
Parker Sutherlin, Dylan Thomas, Adam Volz, Ariel Haessig, and Emilee Kneuven were among the individual champions.
Other top performers for the week of January 10-15 are listed below.
BOYS BASKETBALL
Jacob Williams (SC) 27 pts in 2 games
Nick Schwarte (SR) 52 pts, 23 rebs, 5 ast in 3 games
Zach Gentile (SR) 28 pts, 20 ast, 11 rebs in 3 games
Blaine Ward (SR) 41 pts, 6 rebs, 5 ast in 3 games
Damon Carrigan (RS) 32 pts, 14 rebs, 4 ast in 2 games
Brady Works (RS) 27 pts, 28 rebs, 4 ast in 2 games
Caleb Simon (JCD) 35 pts, 14 rebs, 6 ast in 2 games
GIRLS BASKETBALL
Jessie Duvall (SC) 12 pts, 6 ast, 6 stl vs. S'western
Maddie Duvall (SC) 14 pts, 3 ast, 3 stl vs. S'western
Baylee Morris (RS) 14 pts, 6 stl, 2 rebs vs. Milan
Kenzie Taylor (SC) 12 pts, 4 rebs vs. S'western
Reagan Hughes (JCD) 22 pts, 9 ast, 6 stl, 4 3's, 3 rebs in 2 games
Annabelle Williams (JCD) 18 pts, 7 rebs, 6 ast, 4 stl in 2 games
Jalee Rider (JCD) 11 pts, 3 rebs, 4 stl vs. SW Shelby
Audrey Schmidt (M) 39 pts, 19 rebs in 2 games
SWIMMING
Boys Swimming / Girls Swimming
Nathan Furnish (SC) :24.42 50 YD Free Julia Worcester (SW) :26.54
Nathan Furnish (SC) :54.82 100 YD Free Ariel Haessig (M) :57.97
Parker Sutherlin (M) 2:02.95 200 YD Free Emilee Kneuven (M) 2:09.80
Parker Sutherlin (M) 5:34.23 500 YD Free Emilee Kneuven (M) 5:42.90
Adrian Armstrong (SC) :55.97 100 YD Fly Raygan Crawford (SW) 1:06.17
Dylan Thomas (M) 1:01.78 100 YD Breast Julia Worcester (SW) 1:13.06
Adam Volz (M) :59.03 100 YD Back Raygan Crawford (SW) 1:06.66
Dylan Thomas (M) 2:03.35 200 YD IM Ariel Haessig (M) 2:24.20
Relays
Switzerland County 1:44.70 200 YD Free Relay Milan 1:52.29
Switz. Boys Team: Nathan Furnish, Derek Hoskins, Caleb Ridener, Adrian Armstrong
Milan Girls Team: Taylor Williamson, Emilee Kneuven, Abigail Moore, Ariel Haessig
Milan 1:47.90 200 YD Medley Relay Milan 2:07.14
Milan Boys Team: Adam Volz, Dylan Thomas, Ryan Schwipps, Parley Hartwell
Milan Girls Team: Abigail Moore, Taylor Williamson, Ariel Haessig, Ellana Jutzi
Switzerland County 3:39.13 400 YD Free Relay Southwestern 4:17.64
Switz. Boys Team: Nathan Furnish, Derek Hoskins, Caleb Ridener, Adrian Armstrong