Other top performers for the week of April 8-13 are listed here.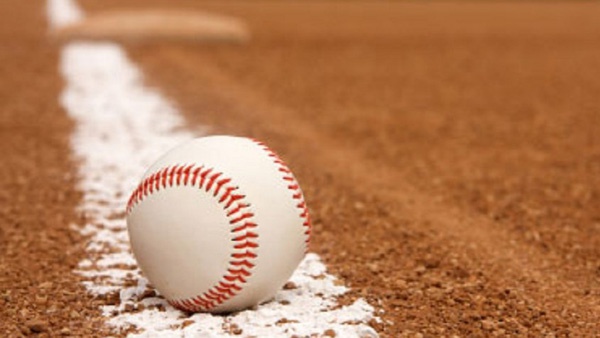 (Rising Sun, Ind.) – Dominance on the baseball and softball diamonds helped Rising Sun and Switzerland County stars to Ohio River Valley Conference weekly honors.
The ORVC report for the week of April 8-13 was released on Tuesday.
Rising Sun's Brayden Bush was named the ORVC Baseball Player of the Week. Bush had two shutout wins on the mound, striking out 25 batters in the process. He also collected six hits, four runs and four RBIs.
The ORVC Softball Player of the Week went to Switzerland County's Lily Sparks. The Lady Pacers star went 3-1 in the pitching circle last week with 21 strikeouts in 24 innings pitched.
Her classmate, Tyler Konkle, earned ORVC Boys Golfer of the Week honors by shooting a 41 at Belterra.
The ORVC Performers of the Week in boys and girls track & field went to South Ripley's Mark Adams and Jac-Cen-Del's Cloey Simon.
Other top performers from the week of April 8-13 are listed below.
BASEBALL
Cade Rider (SC) 10 hits, 7 RBI, 3 runs, 3 SB, 2 2B, HR / 6 2/3 IP, 1 ER, 5 K's
Matthew Binzer (SM) 5/12, 2 RBI in 4 games
Joel Norman (M) 6 1/3 IP, 1 hit shutout vs. Switzerland Co.
Dakota Sams (M) 4 hits, 2 runs, RBI, 2B, SB in 2 games
Bryce Franklin (SR) 4 hits, 3 runs, 3 RBI, 3 SB / 6 IP, 2 runs, 1 ER, 13 K's
Aaron Griewe (SR) 5 runs, 4 hits, 4 RBI, 4 SB / 7 IP, 5 K's, 4 hits, 0 ER
Cody Samples (SR) 7 runs, 4 hits, 4 RBI, 4 SB in 4 games
Jake Bovard (RS) 5 hits, 2 2B, GC 1 run win vs. Austin with 7 K's
Steven Jimenez (RS) 6 IP, 0 ER, 11 K's in win
Morgan Sutton (JCD) 8 runs, 7 SB, 4 hits, RBI in 4 games
Nate Scroggins (JCD) 5 2/3 IP, 3 hits, 2 runs, 2 ER, 10 K's in win
Dylan Swinney (JCD) 6 hits, 5 runs, 5 SB, RBI, 2B in 4 games
SOFTBALL
Emily Adams (JCD) 11 hits, 8 runs, 6 RBI, 3 2B, 3 SB in 6 games
Cora Poling (RS) 6 RBI, 5 runs, 3 hits, 2B / 17 def putouts in 2 games
Sydney Bostic (RS) 3 hits, 3 2B, RBI in 2 games
Sydney Pitts (RS) 3 hits, 2 runs, RBI, 2B, SB / 12 IP, 10 hits, 2 ER, 10 K's going 2-0
Madelyn Tompkins (SR) 3 hits, run, RBI / 20 IP, 18 hits, 15 ER, 36 K's going 2-1
Ellie Waldron (SR) 5 RBI, 4 hits, run, 2B in 3 games
Halee Smith (SR) 3 hits, 3 runs, 2B in 3 games
Courtney Bruns (M) 4 hits, 3 runs, 2 SB in 2 games
Abby Ferreira (M) 4 hits, 4 runs, 3 SB in 2 games
Taryn Cline (M) 6 RBI, 4 hits, 4 runs, HR, SB in 2 games
Jessie Duvall (SC) 10 runs, 6 hits, 4 RBI, 4 2B in 4 games
Maddie Duvall (SC) 9 hits, 5 runs, 5 RBI, 2 2B, 3B in 4 games
Abby Ralston (SW) 5 hits, 4 runs, 4 SB, RBI, 2B in 3 games
Lakyn Wilson (SW) 4 hits, 3 RBI, 2 runs, 2B / 10 IP, 8 runs, 5 ER, 12 K's going 1-1
Olivia Bruce (SW) 5 RBI, 4 hits, 3 runs, 2B in 3 games
BOYS GOLF
Chandler Cole (SM) 96 @ St. Anne's (Jennings Co. Invite)
Austin Wolf (SC) 49 @ Belterra
BOYS & GIRLS TRACK & FIELD
Mark Adams (SR) 114'8" Discus Abigal Brinson (JCD) 89'1"
Mark Adams (SR) 42' ½ " Shot Put Cierra Copeland (SR) 33'9"
K. Montgomery (RS) 19'4½" Long Jump Ashton Goode (SW) 14'7½"
Jacob Elliott (SR) 6'0" High Jump Sophia Thomas (M) 4'8"
Daniel Daugherty (RS):16.33 High Hurdles Cloey Simon (JCD) :17.00
Caleb Ream (SW) :42.81 Low Hurdles Cloey Simon (JCD) :49.10
Mitchell Cline (SW) :11.47 100 Alijah Craig (M) :12.95
Mitchell Cline (SW) :23.32 200 Cloey Simon (JCD) :49.10
Jacob Grider (SW) :55.25 400 Kinsey Price (RS) 1:05.7
Damon Hughes (JCD) 2:10 800 Hunger(SR)/Brinkman (M) 2:41
Damon Hughes (JCD) 4:52 1600 Megan Cole (SR) 5:29
Bradley Winston (SW) 10:51 3200 Megan Cole (SR) 11:28
Southwestern :46.19 400 relay Rising Sun :56.70
Southwestern 3:43.90 1600 relay Jac-Cen-Del 4:52
Southwestern 9:44 3200 relay South Ripley 11:00