Two rivals on the court will come together next week for a great cause.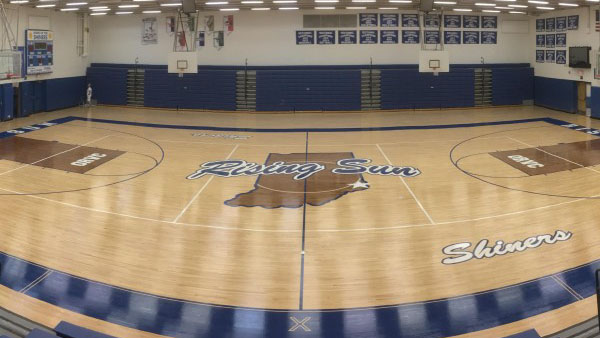 (Rising Sun, Ind.) – Rivals on the court will come together to be allies in the fight against cancer.
The Rising Sun Lady Shiners will host Switzerland County on Friday, November 19 in a girls basketball ORVC matchup.
Proceeds from the junior varsity and varsity games will be donated to the Denny Carrigan Scholarship Fund and the family of Cody Parsons, a Rising Sun alum who is battling Large Diffuse B Cell Lymphoma.
Memory of or In Celebration of cutouts will be available for $1.
For more information, visit Rising Sun - Team Home Rising Sun Shiners Sports (shinerathletics.com).