Eric Feller keeps well involved in Twisters athletics.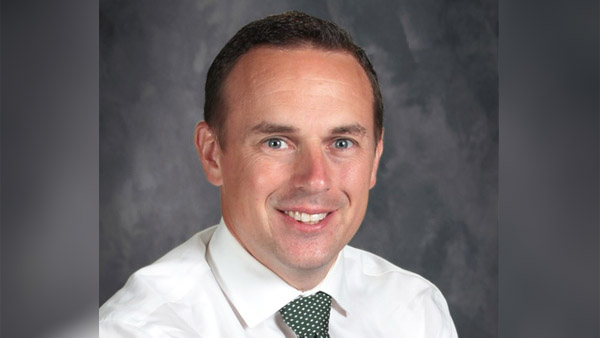 Eric Feller. Photo via Oldenburg Academy Athletics.
(Oldenburg, Ind.) – Oldenburg Academy has named a new girls varsity basketball head coach.
Athletic director Patrick Kolks announced last week the hiring of Eric Feller.
Feller is no stranger to coaching at Oldenburg Academy. He is currently in his third years as the varsity football head coach.
He has also been involved with the boys basketball program, serving as a varsity assistant under Gary Moorman for the past few years.
Feller will inherit an Oldenburg Academy Lady Twisters team that went 8-15 in 2019.
"We are very excited for Eric and his coaching staff to lead our girls on and off the court. What we have seen him do with our various teams here at the Academy, we are confident he will continue to build a very successful girls basketball program." Kolks said.
Oldenburg Academy will tip-off their 2020-21 season on Friday, November 13 when they host Southwestern (Hanover).