There is no place like home.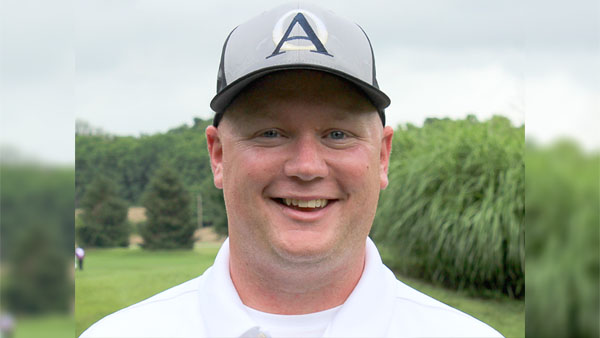 Patrick Kolks. Photo by Oldenburg Academy Athletics.
(Oldenburg, Ind.) – A familiar face has been chosen to lead Oldenburg Academy's athletic programs.
Patrick Kolks was named the new Director of Athletics on Tuesday, effective July 1.
Kolks is a 2010 graduate of Oldenburg Academy and has spent several years as an assistant coach for the boys varsity baseball team.
He most recently worked for Fidelity Investments Service Support Group and holds a Bachelor of Arts in Accounting and Business Administrations from Thomas More University.
Kolks current lives in Lawrenceburg with his wife, Emily.