OA had their end of season award banquet this week.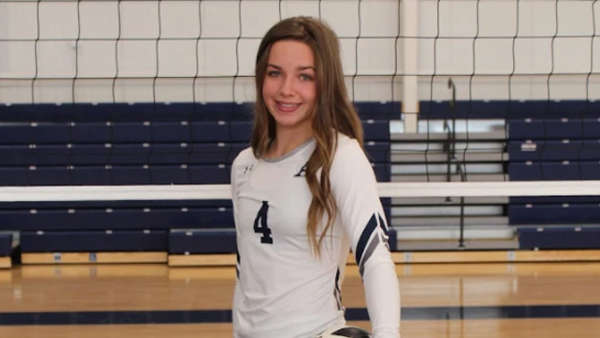 Elizabeth Gigrich. Photo provided.
(Oldenburg, Ind.) – It was a record-breaking season for one Oldenburg Academy volleyball star.
Senior Elizabeth Gigrich set the OA volleyball school record for career digs with 1,416. Gigrich, passing Alex Bomonte and Megan Hornberger on the all-time list.
Gigrich had a team-high 532 digs this season. She added 598 receptions, 63 assists, and 49 aces – on her way to earning Oldenburg Academy's Top Server and Defensive MVP awards.
Other team award winners include Kate Weber (Offensive MVP), Caroline Jansing (Overall MVP) and Jenna Kohrman and Kenlee Martin (Twister Award).
Oldenburg Academy went 18-14 this season, losing in the sectional semifinals to Trinity Lutheran.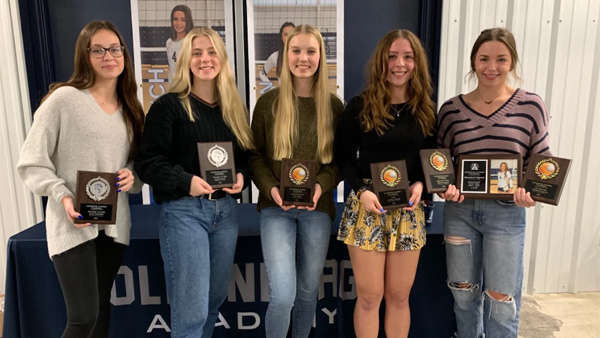 Jenna Kohrman, Kenlee Martin, Kate Weber, Caroline Jansing, Elizabeth Gigrich. Photo provided.