Congratulations and good luck!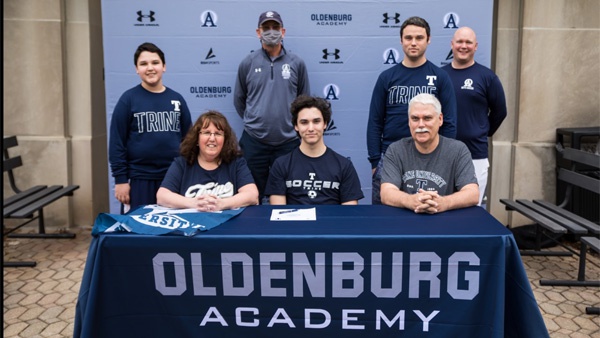 Sam Mahoney will play college soccer at Trine University.
(Oldenburg, Ind.) - An Oldenburg Academy soccer star will play at the next level.
Sam Mahoney recently signed his letter of intent to continue his academic and athletic career at Trine University in Angola, Indiana.
Aside from playing soccer, Mahoney plans to major in Mechanical Engineering with a minor in Aerospace.
Mahoney joins a Trine Thunder team that finished 6-10 last season.